Standard Electric Supply Co.'s rich history of tradition, innovation, and service began in 1919 when the Standard Light Company was formed. Our founders, David Stern, Morris Stern, David Siegel, and Morris Tax saw the need for electric lighting and in-turn opened a business manufacturing their own line of fixtures and parts. They were determined to electrify the City of Milwaukee, one light at a time.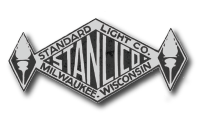 Original Standard Light Co.
Logo from 1919
ABOUT OUR FOUNDERS: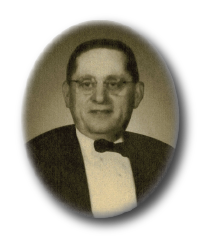 David Stern immigrated to the United States from Hungary when he was a boy. He arrived in Milwaukee in 1886 where he took up the plumbing trade. He eventually became a plumbing contractor and master plumber, running his own business until the mid-30s when he joined the company as a full-time employee. David also served as company President from 1922-1942.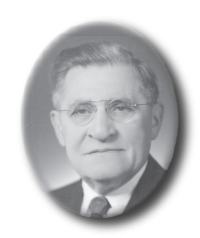 Morris Stern, older brother to David Stern and a Hungarian immigrant arrived in Milwaukee in 1894. He graduated in 1906 from George Washington University where he studied law. He practiced law in Milwaukee and was on retainer as the company attorney. Morris also served as President of the company from 1947-1959.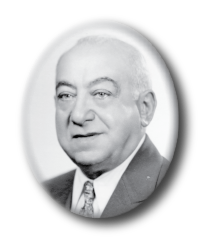 David Siegel immigrated to NYC from Russia at the age 16. He studied art regularly and maintained a strong interest in it over the course of his life. David moved to Milwaukee in 1907 where he operated a house painting contracting firm until the organization of Standard Light Company. He served two presidential terms from 1942-1947and then again from 1959-1969.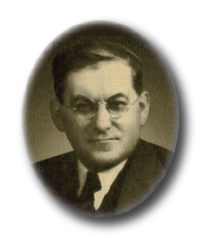 Morris Tax, a Russian immigrant and businessman had various businesses in the Madison and Beaver Dam, WI areas before settling in Milwaukee. He had a small electric fixture shop on Third Street near Schuster's (a Milwaukee based Department Store) in 1915. He served as the company's first president from 1919 until 1922 when he left the company and moved from the city.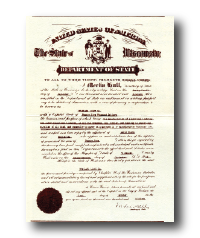 The founders signed and submitted the Articles of Association for the business on September 24, 1919, and Standard Light Company officially opened its doors on October 20, 1919. The original building was located at 448 East Water Street in Milwaukee, WI. The business spent one year at this location from 1919-1920.