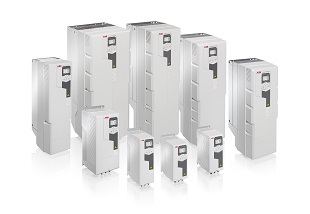 Standard Electric and ABB are now offering energy-saving ACS580 Variable Frequency Drives.
Designed to enhance the performance of the pumping system at water and wastewater facilities by adjusting the motor speed to closely match the output requirements, the ACS580 generates an energy savings of 10 percent to 50 percent for you.
The ACS580 leverages succinct water industry terminology as the control panel enables operators to efficiently interface with the drives in terminology, they use every day. The optional Bluetooth control panel allows for wireless commissioning and monitoring. Finally, you will learn that the embedded water and wastewater features are extremely user-friendly.
Features & Benefits:
Available in power ranges from 1 to 150 HP at 230V, 1 to 350 HP at 460V, and 2 to 250 HP at 575V
Suitable for harsh conditions with features such as coated boards and optional compact UL Type 12 enclosures
The HP ratings provided are for reference only and are based on typical 4-pole motors at nominal voltages (NEC Table 430.250)
Available in both normal and heavy-duty ratings
The ACS580 is designed for customers who value reliability, high quality, and robustness. With embedded pump functionality, this drive keeps the pump system operating optimally and efficiently. All ACQ580 drives and their protective functions are thoroughly tested for optimal performance. You can feel this power for yourself by checking out this latest addition to the ABB drives portfolio.
To learn more about ABB's ACS580 Drives, click the link below and your Account Manager will be in touch.
---
Standard Electric Supply Co. is a family-owned distributor, built on delivering outstanding service. For over 100 years, Standard Electric has been the best at what they do; delivering top-quality products, outstanding service, and providing value-added services to customers across the Midwest. Visit standardelectricsupply.com to see how Standard Electric can become the solution to your needs.
Sharing this post