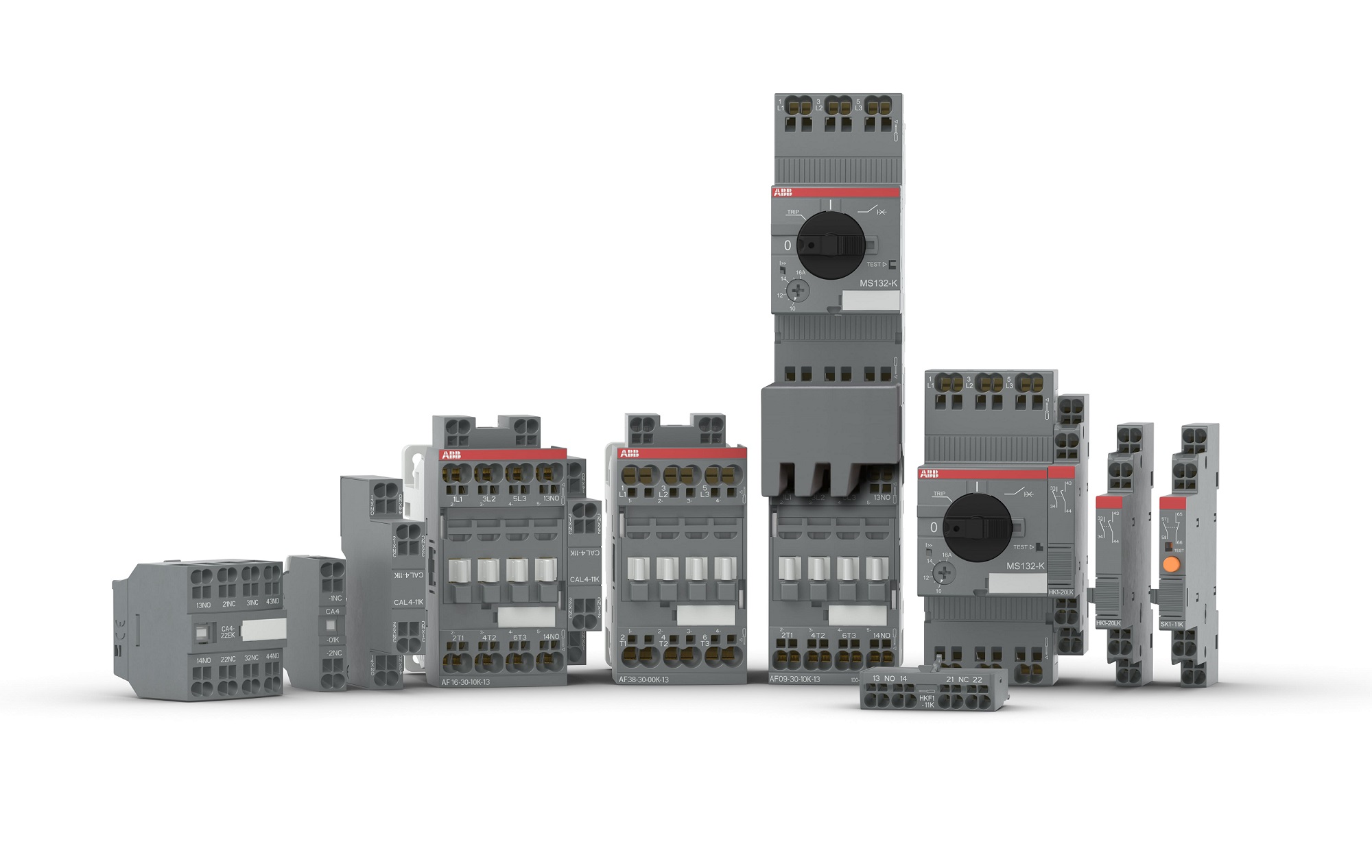 Standard Electric and ABB are now introducing the latest addition to the AF Platform, the AFC contactors. They are engineered to provide protection control, reliability, and speed. The AFC contactors have been designed to complement the AF platform, specializing in AC control applications without increasing the footprint of the unit.
The AF platform's exceptional range puts you in control of your motor starting applications. AFC contactors are versatile, compatible with a complete range of accessories and connection sets. ABB's AF platform supports Selected Optimization Coordination (SOC): a web tool, aiding and improving the performance of various devices, motor starting, and backup protection.
AFC contactors can handle non-conductive to slightly conductive loads and specialize in AC applications with electromagnetic control. Contact blocks can be mounted from the front or the side and are compatible with all contractors on the AF platform regardless of their terminal connection type. The plug-and-play family of contactors is also a time-saver since it's easy to set-up and installs.
ABB's push-in spring motor starting solution is no pushover either. Installation is easy and wiring takes no time at all, and set-up is hassle-free. The push-in spring motor starting solution is literally the definition of a "solid connection" since it's also vibration-proof.
The AF platform, and its supported accessories are just some of the great product's ABB has available. They also provide trusted customer-support, and the necessary tools to eliminate downtimes.
To learn more about ABB's AFC contactors or their complete line, click the link below and your Account Manager will be in touch.
---
Standard Electric Supply Co. is a family-owned distributor, built on delivering outstanding service. For over 100 years, Standard Electric has been the best at what they do; delivering top-quality products, outstanding service, and providing value-added services to customers across the Midwest. Visit standardelectricsupply.com to see how Standard Electric can become the solution to your needs.
Sharing this post