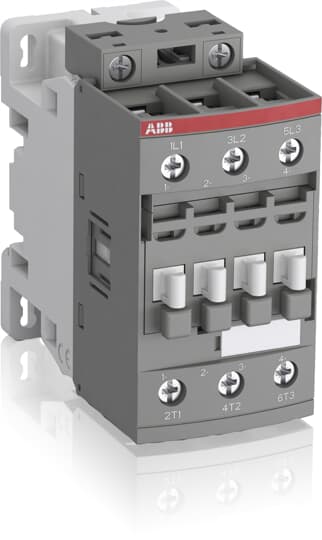 Standard Electric and ABB are offering the AF 3-Pole Contactors.  These are a great fit for the Medical/Pharmaceutical Industry where reliability is critical to keep processes up-and-running, and where equipment may be in direct contact with patients.  The AF Series establishes a new industry benchmark.  The integrated electronically controlled coil offers multiple benefits over conventional alternatives, and along with ABB's wide product offering, an optimal configuration every time.



Features & Benefits:
Optimizes logistics and reduces administration costs with fewer product variants to handle
Compatible with all major national and international standards and available worldwide; one contactor coil now handles 100 V – 250 V, AC/DC for use in Europe or Asia as well as North America
Reduces number of contactor coils to four with its contactor and motor protection range    
Push-in spring terminals offer only one push for extremely fast wiring, faster installation, easier wiring, and reliable connections
Reduces contactor coil energy consumption by up to 80%
Simplifies design and assembly process as panels can be built smaller and transformers more compact
Secures uptime by preventing stoppages caused by voltage fluctuations
The ABB AF 3-Pole Contactors ensure distinct operation in unstable networks and signify a major advance in motor control and power switching. Voltage sags, dips, and surges pose no threat.  Specifically, the electronic system within the AF contactor rectifies the AC or DC control circuit voltage to a DC control voltage that is applied on the coil. The contactor is safely operated in an always optimized condition making it virtually noise free.

To learn more about the ABB AF 3-Pole Contactors, click the link below and your Account Manager will be in touch.
---
Standard Electric Supply Co. is a family-owned distributor, built on delivering outstanding service. For over 100 years, Standard Electric has been the best at what they do; delivering top-quality products, outstanding service, and providing value-added services to customers across the Midwest. Visit standardelectricsupply.com to see how Standard Electric can become the solution to your needs.
Sharing this post