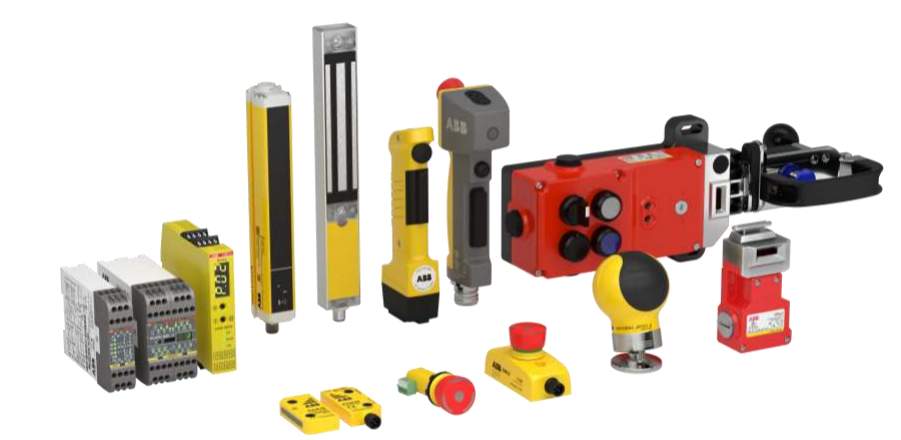 Standard Electric and ABB are offering Jokab Safety Products ideal for the Paper Converting Industry. Designed to be mounted on machines and sections of conveyors which cannot be protected by guards, Jokab Safety Products can initiate the emergency command from any point along the installed wire length, and thereby provide robust emergency stop protection for exposed conveyors and machines. 
The emergency stop switches are brought into operational condition by pre-tensioning the wire using a tensioner/gripper device that clamps the wire and hooks it to the switch eyebolts. The correct tension is observed by viewing the tension indicator on the switch housing. Once tensioned, the switch contact blocks are set to the operational condition (safety contacts closed, auxiliary contacts open) by pressing a blue reset button on the switch cover.
All the grab wire safety switches have wire-breakage monitoring. On pulling or breakage (tension loss) of the wire, the safety contacts are positively opened, and the auxiliary contacts are closed. The switches are mechanically latched and are only returned to the operational condition by pressing the reset button as required by EN ISO 13850.
Features & Benefits: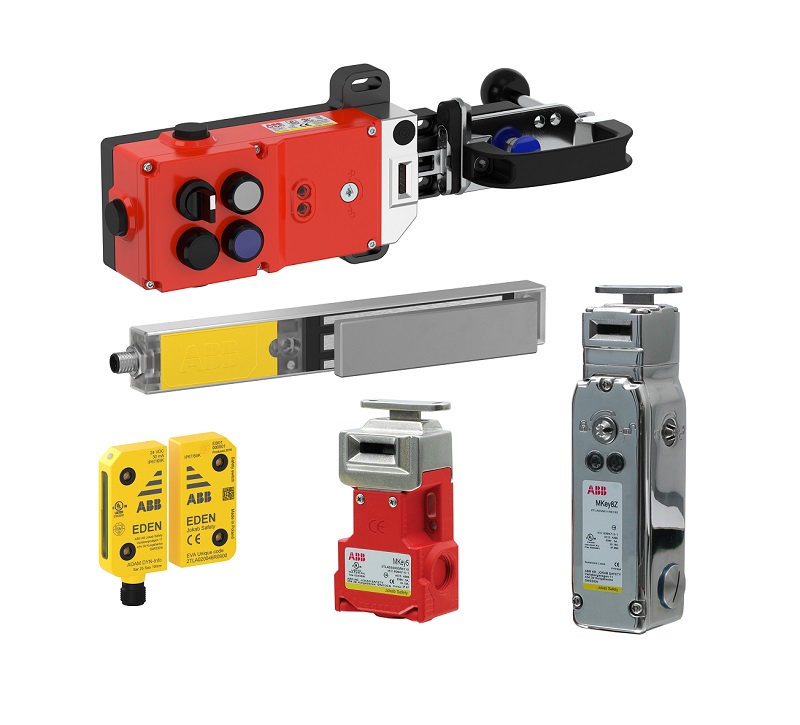 High level of safety
Up to 200m wire with one switch
Reliable mechanical connection
Robust construction
Stainless steel models
Switching in 2 directions
Models with integrated e-stop but
The Pulp and Paper Industry can further enhance their Machine Safety Systems via ABB's Jokab Safety Products as the numerous components make it easier to build safety protection around hazardous machinery.
Click here to download the ABB Jokab Safety brochure.
To learn more about ABB's Jokab Safety Products, click the link below and your Account Manager will be in touch.
---
Standard Electric Supply Co. is a family-owned distributor, built on delivering outstanding service. For over 100 years, Standard Electric has been the best at what they do; delivering top-quality products, outstanding service, and providing value-added services to customers across the Midwest. Visit standardelectricsupply.com to see how Standard Electric can become the solution to your needs.
Sharing this post