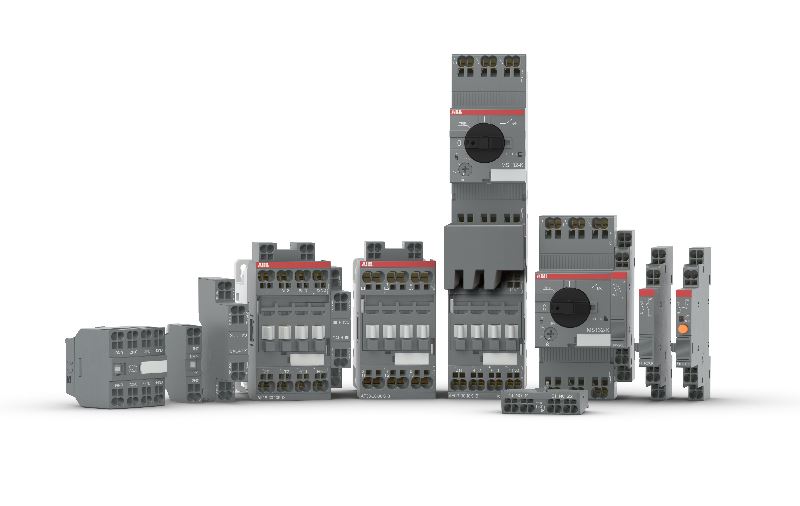 Standard Electric and ABB are introducing the new Push-In Spring Motor Starting Solution opening new possibilities due to its Push-In Spring Technology.  With its unmatched ease of use, wiring becomes far more intuitive and eliminates the need for special training. It also reduces the chance of wiring errors.  The slogan, "Just Push It," highlights that one push is all that is needed for extremely fast wiring. 
Additionally, no tool is required so you can save up to 50% wiring time with Push-In Spring compared to a conventional spring solution. Not only are they easier to install, but the connections are just as reliable as traditional methods.  Push-in mode allows you to insert both ferruled and rigid cables without the need to use any tools, boosting your productivity like never before.

Features & Benefits:
Fast/easy installation
Smart accessories
Easy wiring
90° cable insertion for all terminals
Guaranteed excellent electrical contact
Vibration proof
Guaranteed high connection strength
The more you wire, the more you win, with the ABB Push-In Spring Motor Starting Solution.  The self-tightening terminals ensure high connection strength throughout the entire lifecycle of the products. High-vibration environments especially benefit from the reduced maintenance effort.

Click here to download theABB Push-In Spring Motor Starting Solution brochure for more information.
To learn more about the ABB Push-In Spring Motor Starting Solution, click the link below and your Account Manager will be in touch.
---
Standard Electric Supply Co. is a family-owned distributor, built on delivering outstanding service. For over 100 years, Standard Electric has been the best at what they do; delivering top-quality products, outstanding service, and providing value-added services to customers across the Midwest. Visit standardelectricsupply.com to see how Standard Electric can become the solution to your needs.
Sharing this post