Contributing author: Steve Sampson, Territory Manager, Brady Corporation
Picture your ideal label printing scenario – the labels and ribbons snap into place, there's no calibration process, you don't have to throw away blank labels before you actually print one. Ideal is now real with the BradyPrinter i3300 Industrial Label Printer, a refreshed and improved model from the BBP33. This mid-volume industrial label printer makes your identification projects easy, fast and affordable.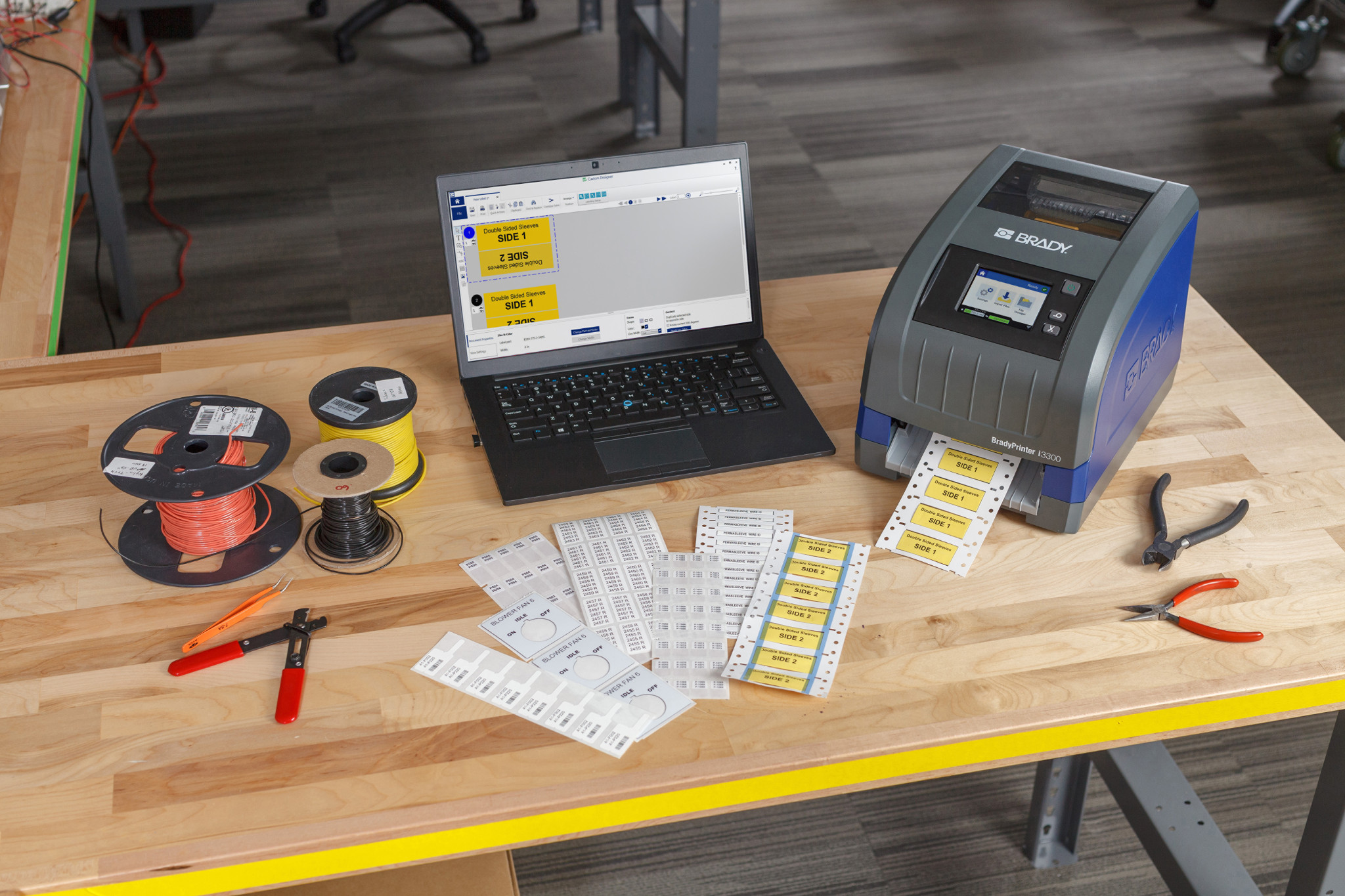 No waste printing – with print smart technology, you get auto setup and calibration without throwing out blank labels.
Fast material changeovers – foolproof drop-in label rolls and ribbons snap into place for 20-second material changeovers.
Full-facility identification – complete all of your identification tasks, from wires, panels and products to safety and facility labels, with one convenient and efficient tool.
Print on every label or sleeve – no more blank first label. With print smart technology, the printer, labels, ribbons and software all work together for efficient label setup. It's all in the smart chip embedded in our materials – it stores the material size, type, color, quantity and compatibility, and sets proper burn settings, sensor alignment and print speed. When installed, the chip sends the information to the printer where desktop software and auto calibrates without wasting any labels. You get fast material setup and creation, without the waste.
Forget fumbling around with ribbon rolls that are great at rolling away or threading material around rollers or print heads. Switch to a new way of material changeovers with the BradyPrinter i3300 Industrial Label Printer. The easy-to-load label rolls and self-contained ribbons snap into place for easy 20-second material changeovers without cumbersome sensor adjustments. Switch materials frequently throughout the day? You'll save time to work on your more important tasks.
With these added features and benefits, the choice is clear. Upgrade to the BradyPrinter i3300 today.
To view the full BradyPrinter i3300 Industrial Label Printer brochure, click HERE.
If you have additional questions, contact your Standard Electric Supply Co. account manager or call 1-800-776-8222. See our full line of Rittal products at www.standardelectricsupply.com.