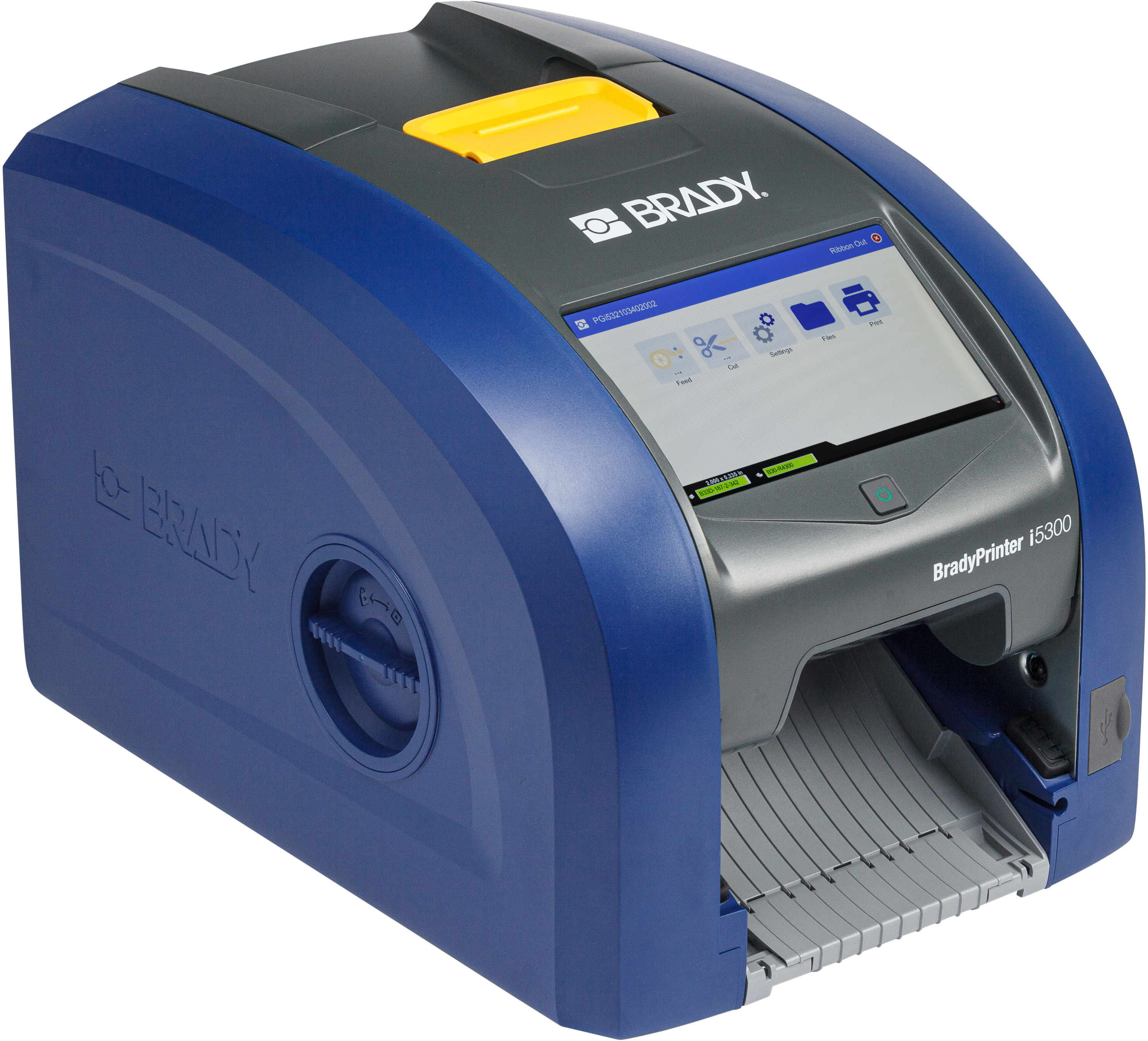 Standard Electric and Brady are proudly offering the I5300 Industrial Label Printer, equipped with zero calibration, zero wasted labels, higher-volume duty cycle, and ultra-precise printing. This revolutionary printer is what all printers should be: simple. With a speedy and effortless process, the I5300 delivers quicker than ever printing turnarounds. How? The I5300 Printer is designed with the utmost efficiency: no setup, no adjustments, and no waste.

Features & Benefits:
No calibration needed
20-second supply changeovers
300- and 600-dpi print-resolution models
1-click label part recognition and setup
Faster print speeds for all job sizes
Rugged construction for mid to high volumes
Resulting in no wasted labels
Savor the time you are saving due to additional features such as the print queue and the interrupt function. The I5300's 7" color touchscreen, intuitive interface, and additional design features not only allows you to achieve your large printing needs but in a simple and straightforward manner.
Easy as drop, lock, and print
To learn more about the Brady I5300 Industrial Label Printer, click the link below and your Account Manager will be in touch.
---
Standard Electric Supply Co. is a family-owned distributor, built on delivering outstanding service. For over 100 years, Standard Electric has been the best at what they do; delivering top-quality products, outstanding service, and providing value-added services to customers across the Midwest. Visit standardelectricsupply.com to see how Standard Electric can become the solution to your needs.
Sharing this post