Standard Electric and Brady are offering two new Portable Label Printers, the M210 (formerly BMP21+) and the M211. Both label printers are dependable, durable, and designed for the most diverse customer base to provide solutions that fit with the way you want and need to work.  Get ready to explore these premium portable label printers, the Brady M210 and M211, to improve labeling efficiency no matter where you get your work done!
The M210 Label Printer now has more materials and pre-sized labels to take on your toughest on-site labeling challenges and to get the job done quickly and accurately.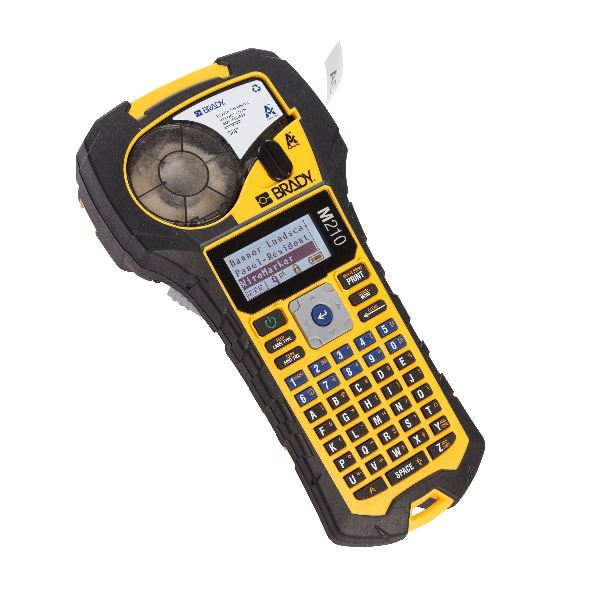 Features & Benefits:
Auto-format labels with 11 pre-loaded application design guides for rapid and accurate label creation
Military-grade shock and vibration resistance per MIL-STD-810G Method 5.16.6 SA4.6.5; drop tested to withstand the roughest job sites
Easy-to-access hot keys and menus for fast label creation, on-board symbols, and the ability to store 12 label files up to 2MB
Ability to create UPC, DataMatrix, and QR Codes
Onboard label material gauge that tracks the amount of material left in the cartridge
90+ compatible easy-to-load cartridges with continuous and pre-sized label widths between 0.25 (6.4 mm) to 0.75 (19.1 mm) inches
The M211 Label Printer is the world's most-trusted, compact, and durable labeler. It is exactly the labeler industrial professionals require to make their jobsite work more efficient.  This printer is seamlessly designed and optimized for mobile usage to view and print labels from Brady's industry-leading Express Labels Mobile App (for iOS and Android).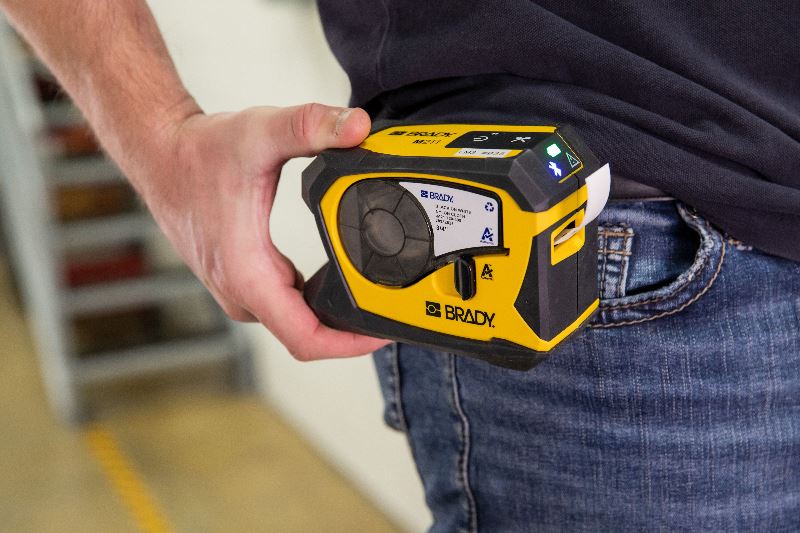 Features & Benefits:
Withstands 6-foot drops, is crush-resistant to 250 lbs. and has military-grade shock resistance.
Advanced battery technology for all-day use; prints 300 labels on a full charge.
11 label design guides, 22 barcode symbologies, 85 fonts, 31 languages and over 1,400 symbols.
Imports data from spreadsheets and allows label saving and label sharing.
90+ cartridges, made from 12 unique materials, with continuous and pre-sized label widths between 0.25 (6.4 mm) to 0.75 (19.1 mm) inches.
To learn more about the Brady M210 and M211 Label Printers, click the link below and your Account Manager will be in touch.
---
Standard Electric Supply Co. is a family-owned distributor, built on delivering outstanding service. For over 100 years, Standard Electric has been the best at what they do; delivering top-quality products, outstanding service, and providing value-added services to customers across the Midwest. Visit standardelectricsupply.com to see how Standard Electric can become the solution to your needs.
Sharing this post