Smart® Tool+
Contributing author: Bill Antrim, Vision Control & Automation
This exciting new product from ABB brings more to the table than just its sleek exterior. The Smart® Tool+ was designed to cleanly deliver a secure and perfect crimp every time, ensuring consistency and quality in day to day work. Match that with its Bluetooth and mobile app connectivity, and you're dealing with the latest in crimping technology.
This powerful tool delivers a crimping force up to 6.5 tons and weighs-in under 10 lbs without the battery pack, providing maneuvering ease. The Smart® Tool+ utilizes an RFID scanner to identify the ideal crimp and log data for later reporting with the help of ABB's color-keyed connectors. These lugs are designed with an embedded sensor that communicates and tracks information to be uploaded to an online database after the job is complete. For a better look at the Smart® Tool+ app and its capabilities, visit ABB's YouTube channel.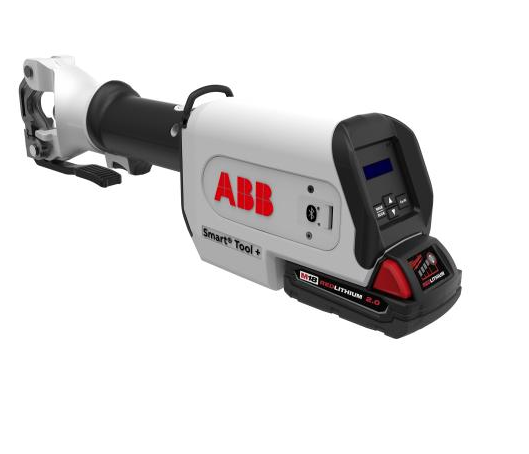 Dieless crimping system
Lightweight inline design
UL 486 compliant with single crimp
3/0 – 750 CU and 1/0 to 600 AL range
Backward compatible for standard lugs
Applications:
Critical power
Data centers
OEM switch gear and power critical equipment
Critical asset installations
Save time and energy on your next job by choosing ABB's Smart® Tool+. For more on the power of the Smart® Tool+, reach out to one of our Account Managers or Engineer Team!
---
Standard Electric Supply Co. is a family-owned distributor, built on delivering above standard service. For 100 years, Standard Electric has been the best at what they do; delivering top quality products, outstanding service, and providing value-added services to customers across the Midwest. Visit standardelectricsupply.com to see how Standard can become the solution to your needs.