Standard Electric and LUTZE are proud to present the DRIVEFLEX® VFD cable series. These cables are designed to meet the unique electrical challenges in VFD and Servo applications. All DRIVEFLEX® VFD cables use a special formulation of cross linked polyethylene insulation (XLPE), providing excellent electrical characteristics while maintaining the utmost flexibility for a drive cable.
Key Advantages
Thermoset insulation designed to cope with power distortions in VFD applications
UL listed type "Flexible VFD Servo Cable, Flexible Motor Supply Cable"
Superior electrical values for VFD applications
Flexible for easy routing and installation
Why LUTZE DRIVEFLEX®?
The most flexible VFD Cable in its class for the easiest handling and installation. It is engineered for optimal VFD performance, motor efficiency and noise reduction. Coming with a rugged design for long life span in harsh industrial environments. DRIVEFLEX® cables are also UL listed for use in a wide variety of application areas.
Application
Dual-shielded motor supply cable to connect power to 3-phase motors, VFD's and servo drives
Cable design for harsh industrial environments and operating conditions with high noise levels
Thermoset XLPE insulation offering superior overload and short-circuit temperature
Type XHHW-2 insulation offering smaller ODs for general VFD applications
Increased wall thickness insulation type RHW-2, offering lower capacitance and higher impedance making it ideal for applications with high voltage spikes and long cable runs.
Compliant with NFPA 79 requirements
TC-ER-JP for use with cable trays without conduit, which can reduce installation costs in industrial environments.
WTTC – wind turbine tray cable rating for use in wind power generation
Dry, damp, or wet conditions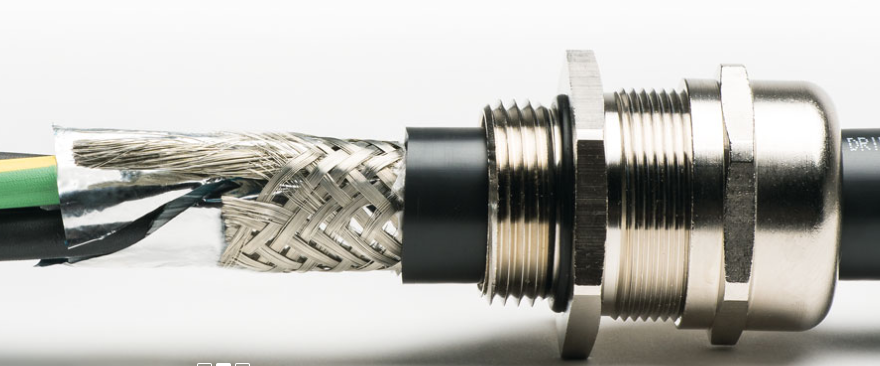 Characteristics
Flexible XLPE conductor design
High insulation design
Low capacitance resistance
Effective dual layer shield for EMC compliance
Oil resistant jacket designed for easy stripping.
Non-wicking fillers
Ecolab certified resistance to common cleaning agents and chemicals used in food and beverage washdown procedures.
Crush impact resistant
Gas/vapor-tight sheath per UL 1277
Sunlight resistant
Flame retardant
Direct burial
Talc and silicone free
Construction
AWG conductor
Class K flexible fine wire stranded tunned copper conductors for improved electrical characteristics and reduced oxidation
Thermoset XLPE insulation, WetDry (depends on specific cable)
Shielded with foil tape, tinned copper braid with > 80% optical coverage and drain wire
Oil resistant PVC jacket
Black jacket similar to RAL 9005
To learn more about the LUTZE DRIVEFLEX® VFD cable series, click the link below and your Account Manager will be in touch.
---
Standard Electric Supply Co. is a family-owned distributor, built on delivering outstanding service. For over 100 years, Standard Electric has been the best at what they do; delivering top-quality products, outstanding service, and providing value-added services to customers across the Midwest. Visit standardelectricsupply.com to see how Standard Electric can become the solution to your needs.
Sharing this post