Standard Electric and Eaton are now offering the Champ-Pak WPMV LED Wall Packs. Eaton continues to be the "one-stop-shop" for numerous high-performance industrial products. These are engineered to provide maintenance-free illumination, durability, and high-performance in extreme weather conditions.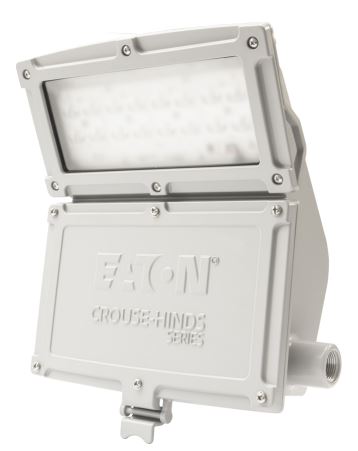 The WPMV LED is available from 3,000 to 7,000 lumens and is designed for harsh and heavy industrial applications. With over 100 years of proven experience in water and wastewater treatment facilities, the Eaton Crouse-Hinds rugged Champ-Pak provides maintenance-free illumination, long life and, high performance in Class I, Division 2 areas so you can have reliable lighting even in the worst operating conditions.
WPMV LED Wall Pack Features:
Vertical fin design facilitates airflow and dust shedding
60,000+ hours of operation at 55 degrees Celsius
Custom optics designed to maximize light distribution and intensity
Die cast aluminum LED housing provides an efficient thermal path to heat sink assembly
Need a new source to better illuminate your workplace? The WPMV LED Wall Pack has your back!
Click here to download the catalog for more information about the WPMV LED Wall Pack.
For more information about the Littelfuse MP800, click the link below and your Account Manager will be in touch.
---
Standard Electric Supply Co. is a family-owned distributor, built on delivering outstanding service. For over 100 years, Standard Electric has been the best at what they do; delivering top-quality products, outstanding service, and providing value-added services to customers across the Midwest. Visit standardelectricsupply.com to see how Standard Electric can become the solution to your needs.
Sharing this post