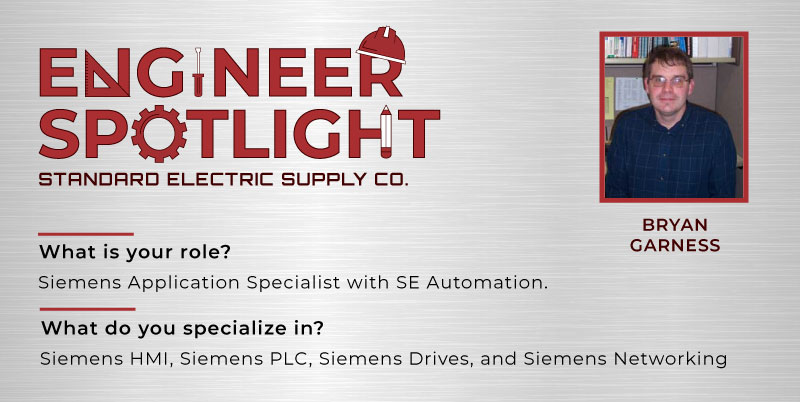 I started my role as a Siemens Application Engineer with Standard Electric's sister company SE Automation in 2008.
From a young age I was drawn to engineering by gathering parts and building machines. This led me to eventually pursue a degree in engineering. Since graduation, I have worked in the field with local OEMs, even running a 12-person engineering department for several years.
I'm a listen first type of person. I believe once you listen to everything the customer is experiencing only then can you begin to address steps to narrow in on the issue. Working on a diverse set of problems creates a rewarding challenge for me. Once you know a customer is pleased and moving onto success, it can be considered a job well done.
When I am not working with customers and associates, I can be found spending as much time as possible at my small cabin on the lake where I still enjoy water skiing and Jet-skiing. I've even developed a few small products outside work, one of which is sold to Standard Electric customers.
---
Standard Electric Supply Co. is a family-owned distributor, built on delivering outstanding service. For over 100 years, Standard Electric has been the best at what they do; delivering top-quality products, outstanding service, and providing value-added services to customers across the Midwest. Visit standardelectricsupply.com to see how Standard Electric can become the solution to your needs.