Earlier this year Euchner released two new modules for its MGB2 Multifunctional Gate Box Modular, a safety door protection system.
With the unveil of the MCM extension module and MSM submodule to the MGB2 family, came new functionality and features to enhance this already sophisticated gate box from Euchner.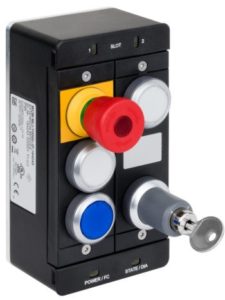 MCM Extension Module
Fit with two or three columns, the MCM extension module provides an additional six to twelve control and application elements for a greater range of operating possibilities. This additional support can be utilized alongside the MGB gate box or in a production zone.
Three to four slots for mounting submodules

Category/PL e for the evaluation of all safety functions

Compatible with all modular devices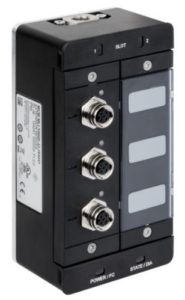 MSM Submodule
With three dual-channel digital inputs, the MSM submodule turns the MGB2 into a small control system, creating a greater variety of functions and possibilities. These submodules can be used to record signal states an transfer notifications to the control system via PROFINET using PROFISAFE protocol.
Controls and indicators for installation in locking and extension modules

Installation rotated by 180° possible

Including lens set for pushbuttons
---
Standard Electric Supply Co. is a family-owned distributor, built on delivering outstanding service. For over 100 years, Standard Electric has been the best at what they do; delivering top-quality products, outstanding service, and providing value-added services to customers across the Midwest. Visit standardelectricsupply.com to see how Standard Electric can become the solution to your needs.