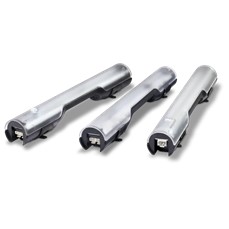 Standard Electric and Finder are offering two welcome additions to their product line to meet the safety needs of the Pulp and Paper Industry.
7L Series LED Panel Lights are the solution for lighting machinery and electrical panels of all types. They are extremely practical and functional allowing them to be easily positioned anywhere within the electrical panel thanks to the direct magnetic mounting or through screw supports.
Features & Benefits:
Mounting 2-in-1:  Direct magnetic mounting or through a screw-fixed metallic support
Version for switching ON/OFF via integral switch, or integral movement detector
Brightness levels:  600 or 1200 lumens
Power supply/multi-voltage: 12…48 V AC/DC and 110…240 V AC/DC
Click here to download the 7L Series Product Brochure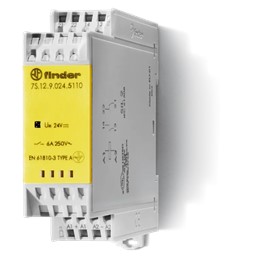 7S Series Modular Relay with Forcibly Guided Contacts is designed with a contact mechanism that prevents the contact point "a" and the contact point "b" from being in operating states simultaneously when being welded and can detect contact welding in the Safety Relay itself.  The 7S Series keeps things simple:  One-piece, wiring at the top, screw or screwless termination to meet more of today's panel demands, easy to install and wire, and side by side stackable. It is now possible to design safety circuits by using this function to eliminate past design/installation issues.


Features & Benefits:
One-piece direct to DIN
Narrow 17.5 (2+1) or 22.5 mm housing
Top wiring not base wiring
Screw or screwless solutions
Optional bracket for panel mount
Helps avoid hazardous machine status when used as part of an interlocking circuit
The Pulp and Paper Industry can further enhance/improve its safety needs by effortlessly upgrading its systems with Finder's 7L Series LED Panel Lights and 7S Series Modular Relay with Forcibly Guided Contacts.
Click here to download the 7S Series Product Brochure.
To learn more about Finder's 7L and 7S Series, click the link below and your Account Manager will be in touch.
---
Standard Electric Supply Co. is a family-owned distributor, built on delivering outstanding service. For over 100 years, Standard Electric has been the best at what they do; delivering top-quality products, outstanding service, and providing value-added services to customers across the Midwest. Visit standardelectricsupply.com to see how Standard Electric can become the solution to your needs.
Sharing this post