When it comes to applying labels, you can't just smack them on, and cross your fingers they are secure and placed in the right location. You need a labeling machine that accurately places your labels, even at high conveyor speeds.
To ensure that labels are accurately placed, the labels must be reliably detected with the help of a fork sensor. Fork sensors combine transmitters and receivers into a single device and therefore feature high operational reliability. They are characterized by simple mounting without the need for alignment as well as high sensitivity.
GSX Fork Sensor: The First of its Kind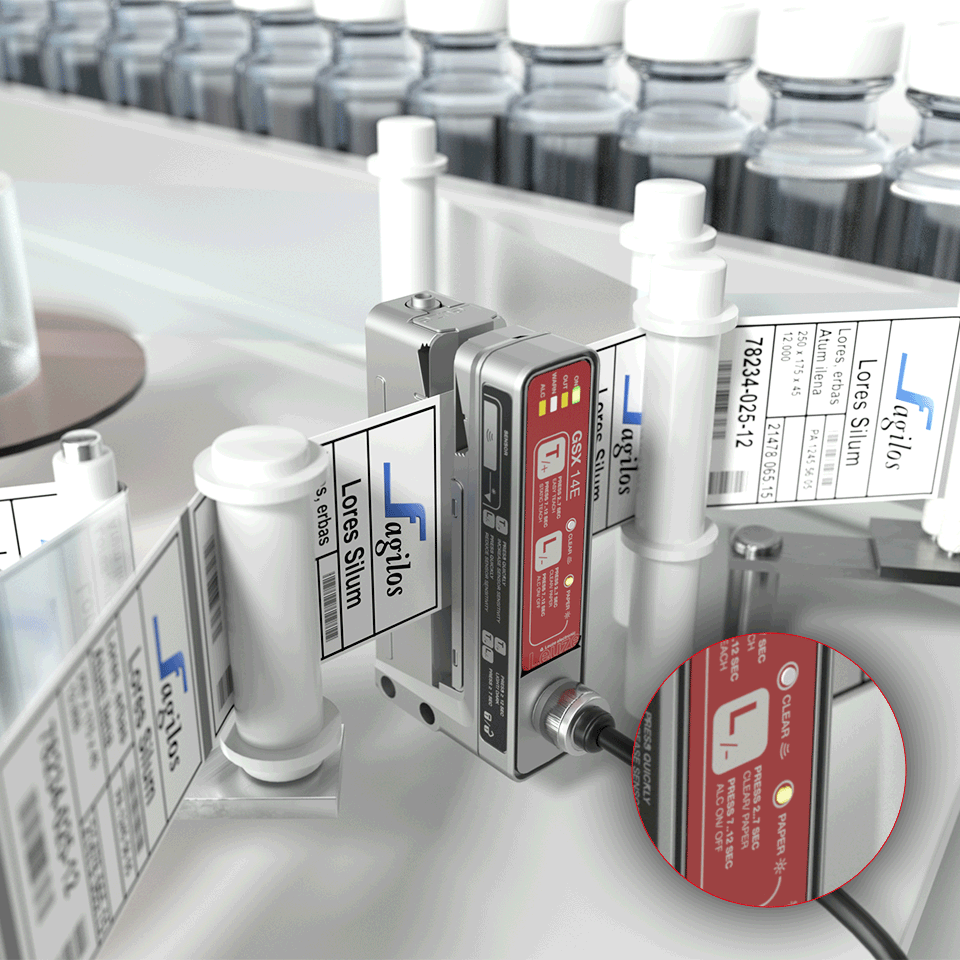 The GSX fork sensor two detection methods of ultrasonics and light in a single housing and is the first of its kind. By combining these two detection methods, it brings together the advantages of both principles and can be used very flexibly. It can reliably, quickly, and precisely detect a variety of labels no matter their material or surface characteristics. Even labels made of inhomogeneous cavitated BOPP material can be reliably detected through the optical operating principle.
The biggest benefit of the GSX fork sensor is that it was designed for applications that need to detect a wide range of labels, eliminating the need for multiple different sensors.
The Advantages of the GSX Fork Sensor:
Reliable detection of labels in a wide variety of materials and textures ensures high machine throughputs and prevents downtime.
No reconfiguring of the sensor is required when switching label rolls. The shorter setup times result in higher production volumes.
Quick and easy setup of the sensor through simply teaching in of the label/carrier combination via the teach button. Only one mounting position is required for all objects.
Reliable operation even in case of contamination and variations in terms of label/carrier materials through automatic readjustment of the switching threshold.
IO-Link for easy integration of additional functions in the machine control, e.g., easy format change for roll replacement through recipe management, remote teaching of the sensor, or locking of the buttons
---
Standard Electric Supply Co. is a family-owned distributor, built on delivering outstanding service. For over 100 years, Standard Electric has been the best at what they do; delivering top-quality products, outstanding service, and providing value-added services to customers across the Midwest. Visit standardelectricsupply.com to see how Standard Electric can become the solution to your needs.