Standard Electric and Hammond Power Solutions are offering the Centurion P Passive Harmonic Filter that improves power quality by simultaneously reducing harmonics and improving true power factor. The advanced HPS design delivers superior performance compared to traditional harmonic filters. They can reduce harmonic current distortion to less than 5% and correct the true power factor to over 95%. This enables users to easily meet IEEE 519 harmonic requirements.
The Centurion P passive harmonic filter consists of reactors and capacitors in an LCL arrangement designed to reduce a broad range of harmonics associated with VFDs and other three-phase rectifiers. To maximize the harmonic mitigation and true power factor correction, each HPS Centurion P passive harmonic filter unit is specifically engineered to mitigate harmonic currents created by non-linear loads such as variable frequency drives. This product is available from 5 to 500 horsepower.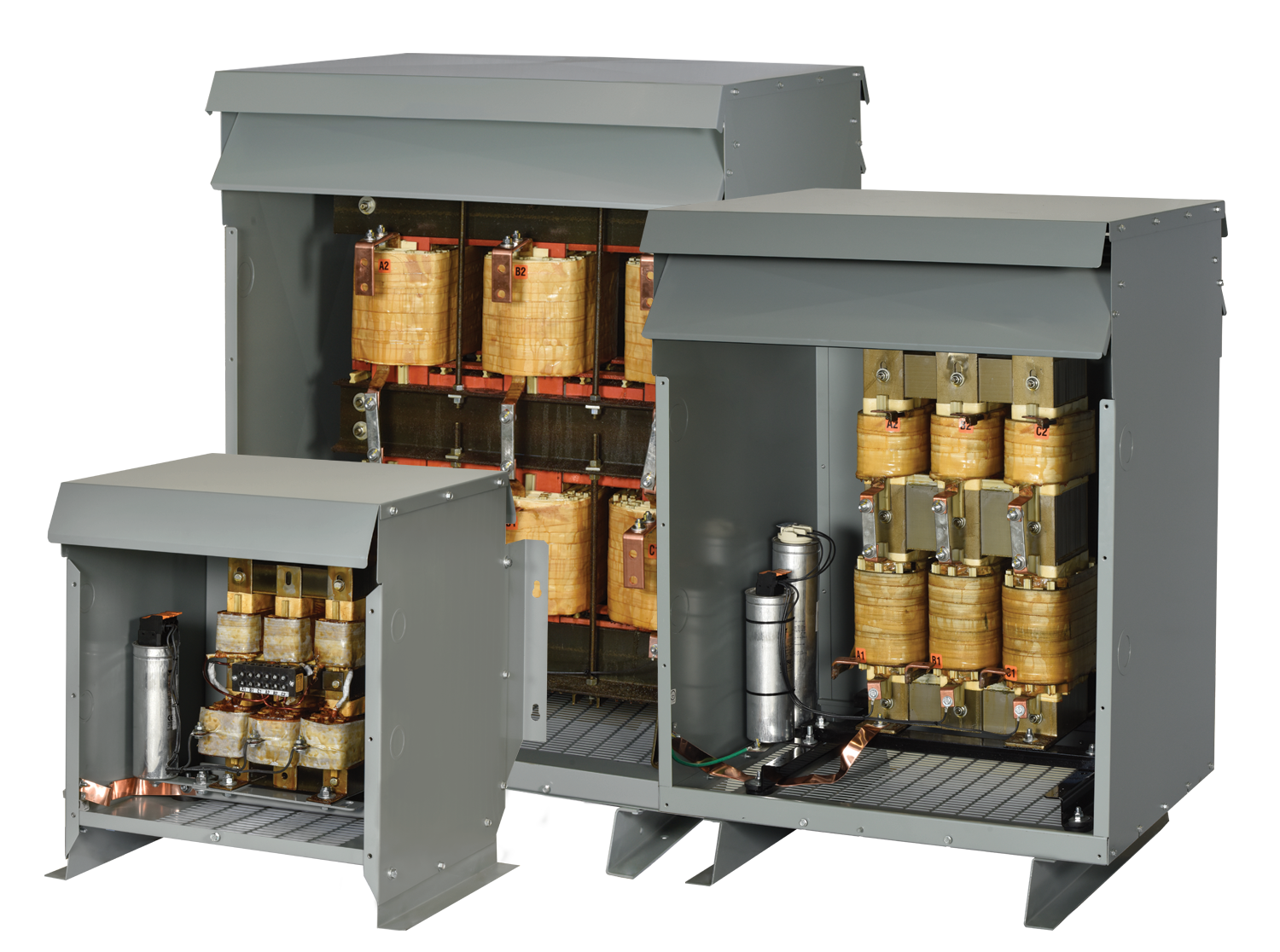 Features & Benefits:
Cost-effective
Energy saving
Reliable
Increased uptime
Reduction of "nuisance tripping" events
Harmonic distortion can lead to expensive damage to components, increase downtime, and cause penalties from utility providers. The patented technology of the HPS Centurion P passive harmonic filter reduces harmonic distortion which allows the equipment to run with increased energy efficiency.
Click here to download the Hammond Power Solutions Centurion P Passive Harmonic Filter brochure for more information.
To learn more about the Hammond Power Solutions HPS Centurion P Passive Harmonic Filter, click the link below and your Account Manager will be in touch.
---
Standard Electric Supply Co. is a family-owned distributor, built on delivering outstanding service. For over 100 years, Standard Electric has been the best at what they do; delivering top-quality products, outstanding service, and providing value-added services to customers across the Midwest. Visit standardelectricsupply.com to see how Standard Electric can become the solution to your needs.
Sharing this post