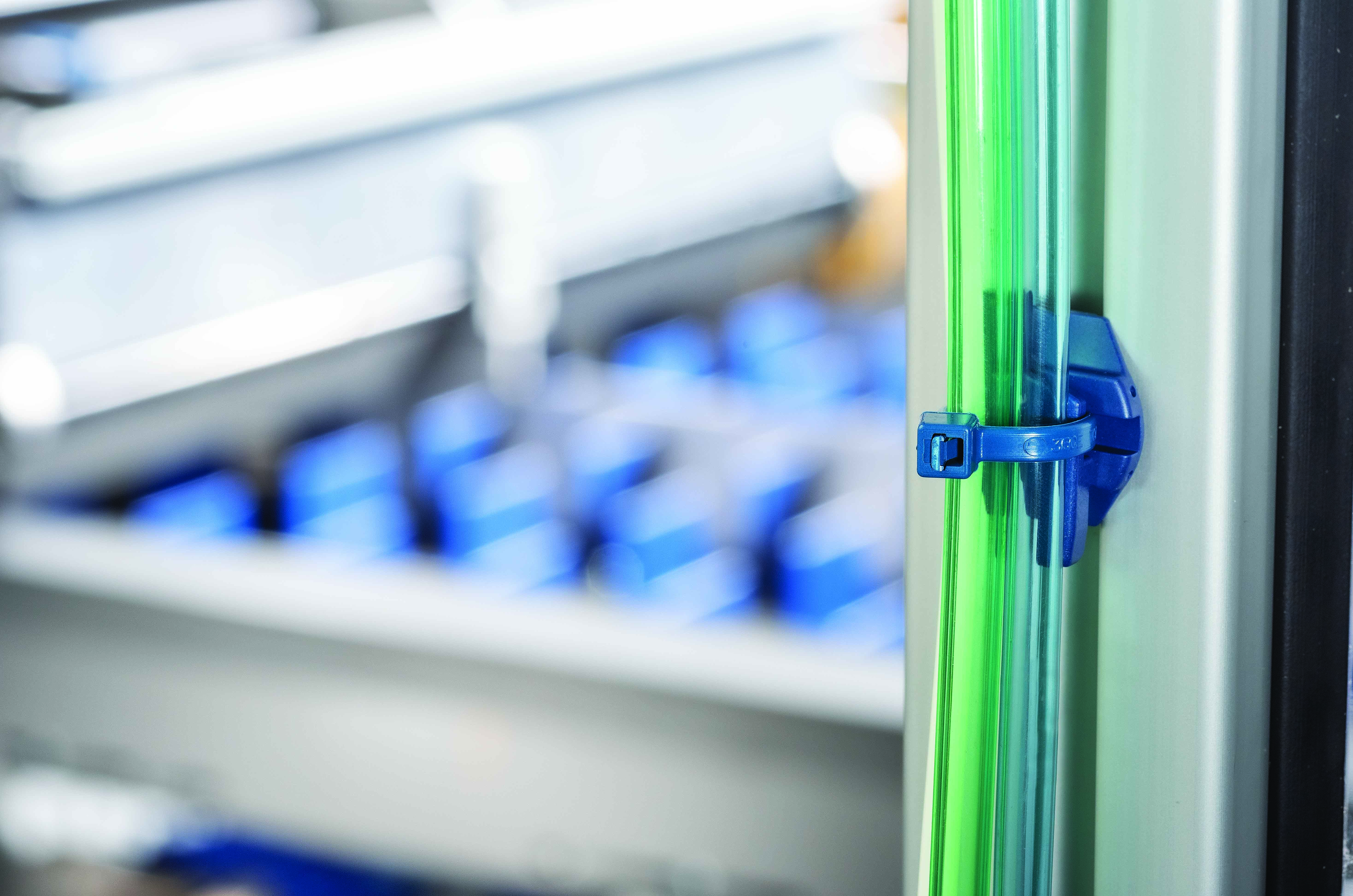 Standard Electric and HellermannTyton are offering Aluminum Frame Mounts that are used with frames from major aluminum extrusion frame manufacturers. The mounts contain metal particles that are dispersed evenly throughout the material. This feature is crucial to the medical/pharmaceutical industry because it makes the component both x-ray and metal detectable where the potential for contamination is unwanted either through human error or malfunctioning machinery. 
The frame mounts also route cable and wire bundles parallel or perpendicular to a variety of aluminum extrusion profiles and are easily repositioned with a quarter turn. Importantly, these mounts are specifically designed for the med/pharma industry to meet the safety standards set by the Hazardous Analysis of Critical Control (HACCP) to reduce the risk of contamination. In today's hectic environment, it's refreshing to know that HellermannTyton 789-Aluminum Frame Mounts are cable-tie mounts that are both simple and easy to install on aluminum frames.

Features & Benefits:
Easy installation
Low-profile design; perfect for small/cramped environments
Metal detectable
Mounts directly onto 40mm (1.5") square frames
Multi-directional cable tie slot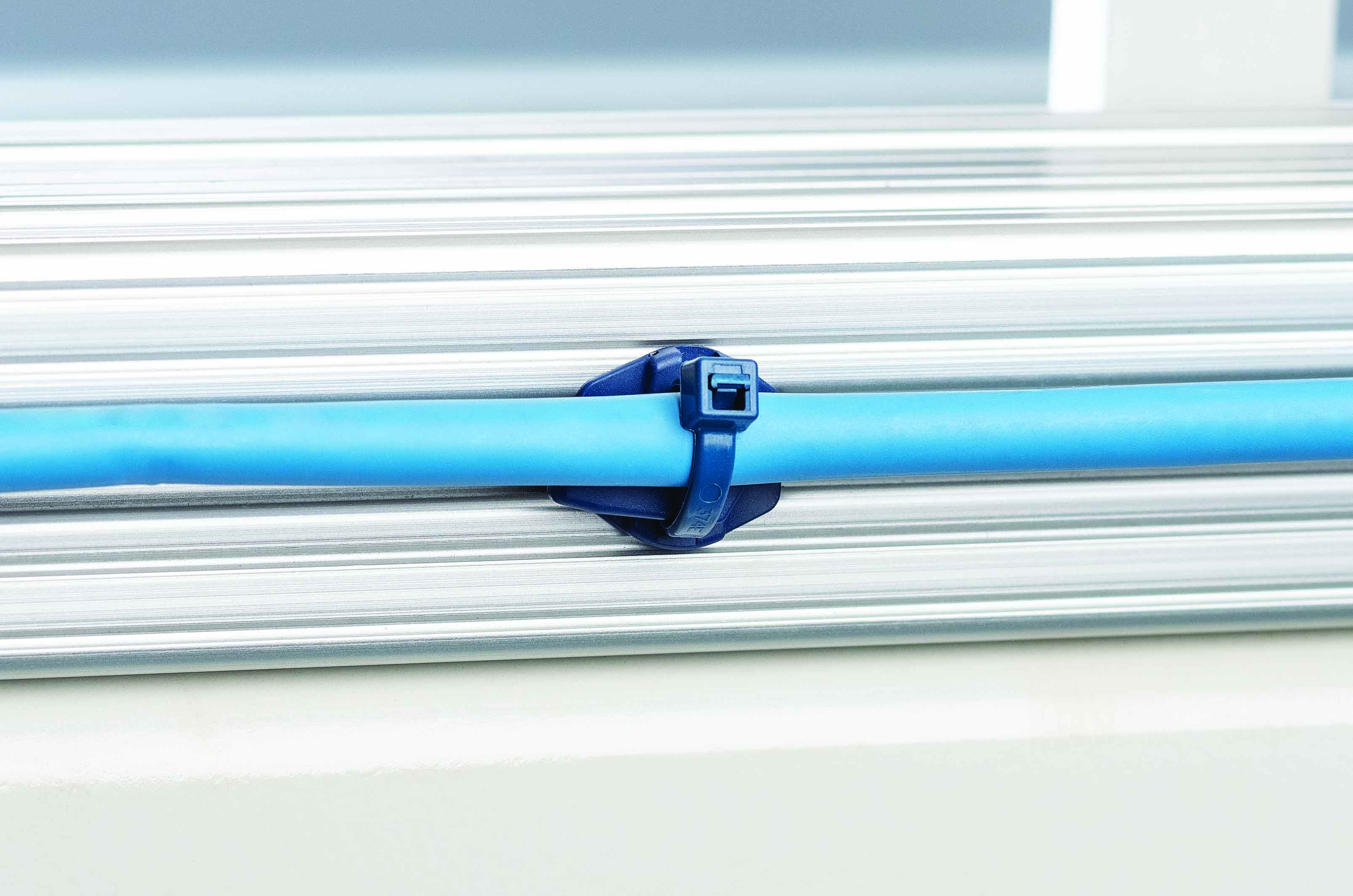 To learn more about the HellermannTyton Aluminum Frame Mounts, click the link below and your Account Manager will be in touch.
---
Standard Electric Supply Co. is a family-owned distributor, built on delivering outstanding service. For over 100 years, Standard Electric has been the best at what they do; delivering top-quality products, outstanding service, and providing value-added services to customers across the Midwest. Visit standardelectricsupply.com to see how Standard Electric can become the solution to your needs.
Sharing this post