The Rail Data Diode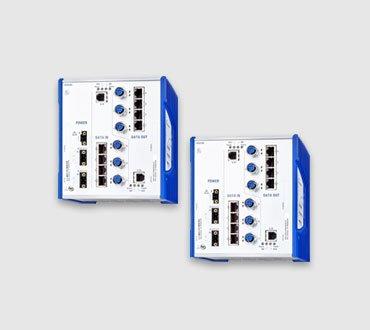 The Rail Data Diode from Hirschmann provides ultimate security in ethernet networks through guaranteed one-way data traffic while also securely transferring data to the public internet without putting the system at risk. This ensures networks are protected from external cyber threats.
The data diode is protected from its severe operating environment with a metal housing, conformal coating, RJ45 and vibration-proof M12 ports. These features limit wear-and-tear and give you a longer lifecycle.
Secure Ethernet ports that are safe from vulnerabilities
Quick data transmission speed for timely monitoring
Redundant voltage supply for greater availability, including 24 VDC, 110 VDC and 110/230 VAC
---
Standard Electric Supply Co. is a family-owned distributor, built on delivering above standard service. For over 100 years, Standard Electric has been the best at what they do; delivering top-quality products, outstanding service, and providing value-added services to customers across the Midwest. Visit standardelectricsupply.com to see how Standard Electric can become the solution to your needs.