August's Hot Products
Our Hot Products blog features new and buzz-worthy products that we receive from our suppliers. See something you like? Give us a call and let's talk about it: 888-920-5572
Schneider Electric's Wireless Pushbuttons and Limit Switches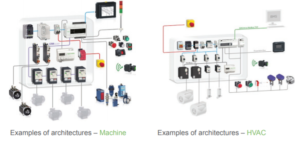 Cut back on installation costs and time when you implement wireless pushbuttons and limit switches into your operations. These remote devices save you valuable space when you eliminate the need for excess cabling in your electrical cabinet.
Wireless Pushbuttons
Schneider Electric's Harmony™ wireless, batteryless XB5R and XB4R pushbuttons offer seamless integration thanks to their open protocols with Modbus and Ethernet Modbus/TCP. By eliminating the need for batteries, installation becomes extremely flexible, allowing you to integrate the pushbuttons into a variety of industrial and building environments.
Wireless Limit Switches
Eliminate the risk of faulty wires by going wireless with your limit switches. Automation plants who have made the jump to wireless communications reported a 15% growth in their overall production efficiency. This can be attributed to the low maintenance of these limit switches and a reduction in cabling expenses.
Explore Schneider Electric's range of wireless devices today!
---
GraceSense™ Hot Spot Monitor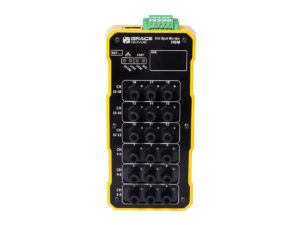 Predict electrical failures before they happen with GraceSense's Hot Spot Monitor(HSM). This monitoring and alarming device identify temperature anomalies in electrical connections to prevent unplanned plant outages and failures.
By installing the Hot Spot Monitor inside your low voltage or control compartment, you provide another level of safety and reassurance to your equipment and plant production. This saves time and money when compared to plant shutdowns and equipment failures.  
Integrate the HSM device plant-wide using MODBUS TCP/IP or EtherNet/IP, making it easy to remotely monitor hot spots or other anomalies through a maintenance hub with system alerts.
Potential Applications to Utilize the Hot Spot Monitor:
Low voltage/ medium voltage switchgear

Low voltage/ medium voltage MCCs and Drives

Motors, generators, and dry-type transformers

Load break & transfer switches

Bus Ducts and busbars connections

DC switchgear/MCC/Drives

Large UPS batteries and inverters

High current junction boxes
---
Telemecanique's RFID Sensor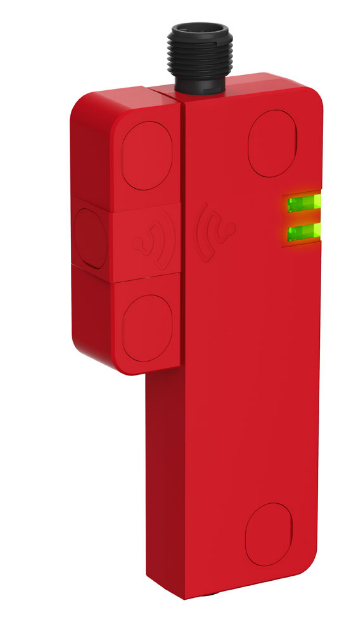 With the XCSR contactless RFID safety sensor from Telemecanique, employers provide the highest level of safety-certified protection in dangerous work zones.
Each tamper-proof safety sensor is designed with a unique code, making it impossible to bypass or alter once put in place.
By offering three different connection types(standalone, series, and single), Telemecanique accommodates almost any industrial environment.
Standalone:
The standalone model safety sensor allows direct connection to contactors, integrating safety functions, such as monitoring of the contactors and manual or automatic start and restart functions.
Series:
The series model allows direct connection to a simple safety relay and series diagnosis through a diagnostic module with no programming software needed and already integrated M12 series connectors.
Single
The single model safety sensor allows point-to-point connections to a safety controller.
---
Weidmuller's "Node Red" IIoT Solution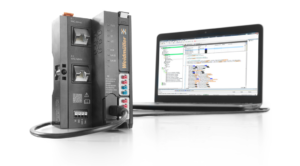 Turn your browser into an engineering platform with the web-based, control software u-create web. Along with our u-control 2000 control hardware, we enable intuitive and location-independent programming individual units, or machine parts. The implementation is straightforward: just connect the u-control 2000 to your PC, open your browser, and type the IP address to access limitless possibilities.
u-control comes with preinstalled software:
u-create WEB for programming and hardware configuration

u-create visu to create visualization screen

Connect to all standard Cloud solutions, such as, Microsoft Azure (Certified), Amazon Cloud Services (AWS) and IBM cloud (Watson) through Node-RED
Advantages:
Powerful and modern control

Web-based software

No license costs

Include visualization and NodeRed

8 DIO with separate 24VDC supply
---
PQube 3 Power Analyzers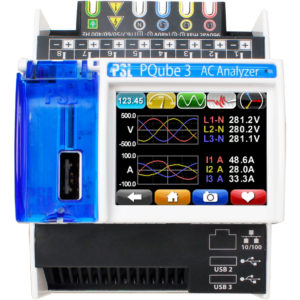 The PQube® 3 Power Analyzer from Powerside delivers a complete system, offering data delivery, remote monitoring, touchscreen display, and numerous sensing capabilities. This compact device installs just about anywhere you have something to meter. Snap the PQube 3 to DIN rail, on a rugged pole-mount, in a portable enclosure, or on a rack-mount to get started.
Report on data trends right from your computer or phone in real-time thanks to the high-speed micro power of the PQube 3. This makes staying up to date on alerts and notifications easier with powerful connectivity and analysis.
If you're in the market to resolve and monitor voltage issues, PQube® 3 can help you identify where the problem is occurring and help you streamline operations to run even more efficiently.
PQube 3 power analyzers are used across:
Healthcare Industry

Telecommunications Industry

Transportation Industry

Utility Distributions

Semiconductor Manufacturing
Benefits
Versatile, use as power analyzer, controller, voltage monitor, and a revenue-grade meter

Get alerted to power, environmental, or process parameter symptoms before they happen

Monitors, records, and reports in real-time 24/7/365

Pinpoints the root cause of power quality or identifies unrelated issues

Reduce electricity costs and equipment failure

Reduce nuisance tripping or unexplained resetting of control devices

Use to accurately allocate electric rate structure costs in commercial buildings

Provides daily, weekly, or monthly understandable and actionable data, upon disturbance
---
Standard Electric Supply Co. is a family-owned distributor, built on delivering outstanding service. For over 100 years, Standard Electric has been the best at what they do; delivering top-quality products, outstanding service, and providing value-added services to customers across the Midwest. Visit standardelectricsupply.com to see how Standard Electric can become the solution to your needs.