June's Hot Products
Our Hot Products blog features new and buzz worthy products that we receive from our suppliers. See something you like? Give us a call and let's talk about it: 888-920-5572
Schneider's Magelis Edge Box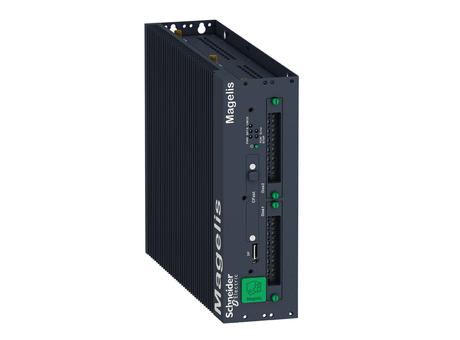 Harmony Edge Box iPCs simplify machine interfaces, providing a clear picture of machine performance and boosting productivity.
By meeting IIoT challenges at the Edge Control level the Harmony Edge Box enables secured communication from connected products on the shop floor to the required software and applications on the top floor.
Asset Performance:
Reliability - Improve availability of production asset and use of maintenance resources, while reducing downtime
Optimization - Safely produce the greatest amount of high quality output at optimal levels of energy and raw material consumption.
Maintenance Excellence - Use reliability centric and prescriptive approaches to efficiently use maintenance resources and eliminate unplanned downtime. 
---
Hubbell's Kellems Wire Mesh Cord Grips
Support flexible cords, bus drop cables, electrical cords, and flexible conduits with Kellems wire management solutions!
Their line of support and strain relief grips absorb tension from flexing and vibrations that can be transmitted to joints and terminations. With easy repositioning, Hubbell's wire mesh grips can be transferred as needed to vulnerable cables. 
Find your perfect cord and cable protection solution with the Kellems Product Selector! 
---
LUTZE's SILFLEX FBP Cables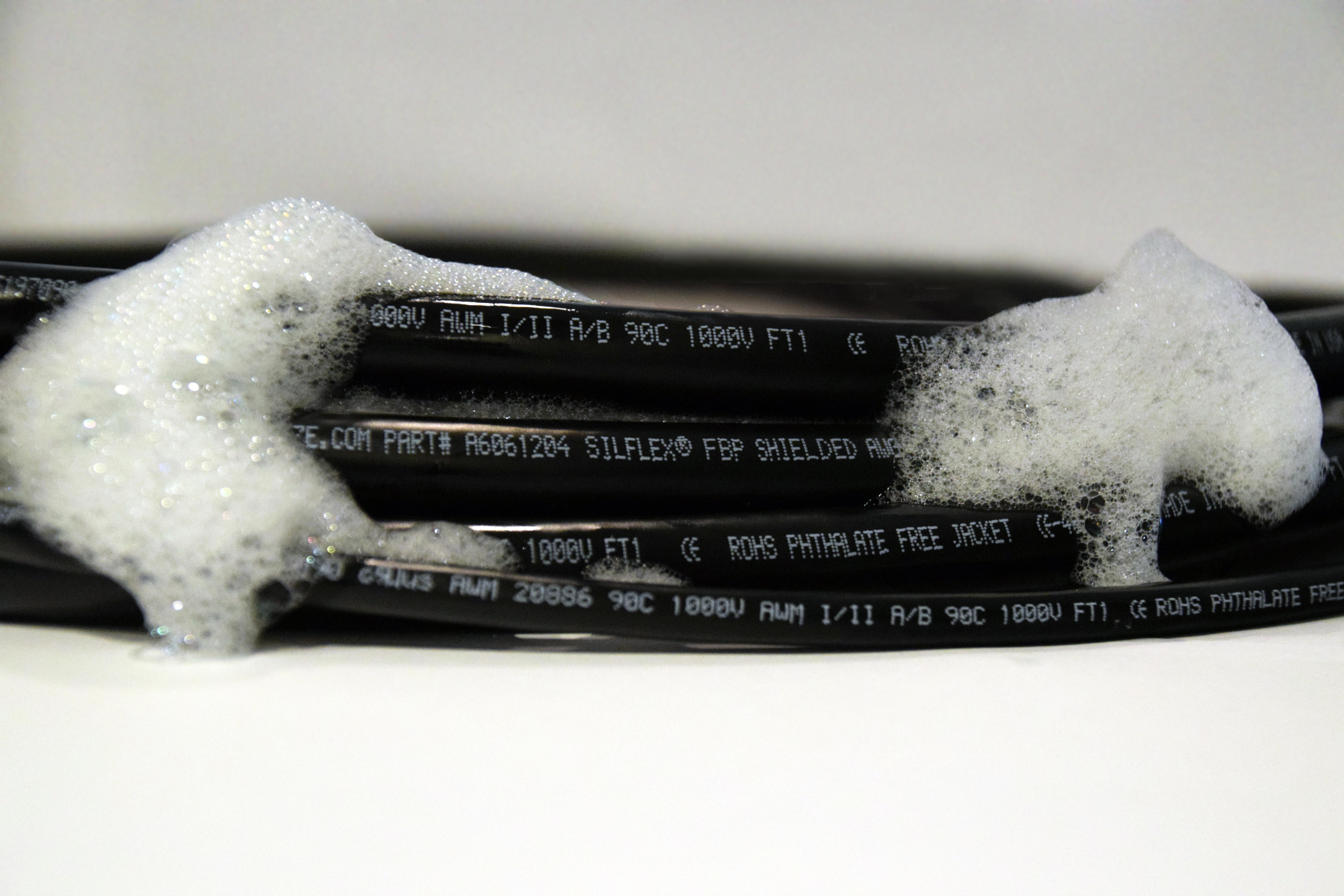 The latest disruption to the food and beverage market comes to you from LUTZE thanks to their groundbreaking work with SILFLEX® FBP cabling. Their patent-pending product meets FDA sanitation, cleanliness, and food safety standards to deliver an industrial cable solution capable of handling frequent and heavy washdown environments.
Most industrial cables contain flame retardants and other harmful additives, which do not meet food contact requirements. LUTZE's unique cable design achieves compliance with UL flame test requirements while meeting FDA food contact requirements outlined in 21 CFR (LUTZE).
Major Benefits/Features:
UL Approval and FDA Compliance

Washdown resistance

Reduced diameter for easy routing

Ecolab certified resistance to common cleaning agents and chemicals used in food and beverage
---
Weidmuller's STRIPAX and STRIPAX PLUS 2.5
Weidmuller's STRIPAX and STRIPAX Plus 2.5 are the perfect cutting, stripping, and crimping tools for your connected wire-end ferrules strips. This precision tool delivers an ergonomic design for ease of use and quality output. By incorporating a parallel stripping blade, Weidmuller ensures there is no damage to the conductor, providing a clean and secure connection!
This all-in-one tool will save you time and energy, becoming your go-to tool for wire-end furrules strips. 
Applications:
Cutting

Stripping

Crimping

Automatic feeding of wire and ferrules
---
Fibox's NEMA 4X ARCA Cabinet Series
Designed to serve a broad range of industries and applications, Fibox is proud to introduce the UL listed, NEMA 4X ARCA Cabinet series. Versatile and robust, the ARCA from Fibox is available in both portrait and landscape orientation, and is the largest polycarbonate enclosure in the market (up to 32x24x12 inches).
This watertight, UV and impact resistant polycarbonate enclosure will not dent, rust, crack or bloom like steel or fiberglass. Fibox's Wi-Fi friendly polycarbonate weighs considerably less and is easier to modify than its metal or fiberglass counterparts.
These are just a few of the reasons why the ARCA is the ideal 4X enclosure for today's market.
---
Leuze's Smart Processing Gate 
With Leuze's Smart Processing Gate, it's never been easier to enable field bridging sensors without the need for additional muting sensors. This compact and space-saving system is perfect for packaging, automobile, and intralogistic industries needing to detect transport material and distinguish between material and persons.
---
Standard Electric Supply Co. is a family-owned distributor, built on delivering outstanding service. For over 100 years, Standard Electric has been the best at what they do; delivering top-quality products, outstanding service, and providing value-added services to customers across the Midwest. Visit

standardelectricsupply.com

to see how Standard Electric can become the solution to your needs.