Hubbell District Manager Chad Wisniewski
Earlier this year, Hubbell Wiring Device-Kellems announced a new line of Watertight Wiring Devices, the first in the industry to carry an IP69K rating which is the most aggressive and highest rank on the ingress protection rating scale, classifying the degree of protection against dust and water in electrical enclosures.
In harsh environments that must deal with potential exposure to water and dust, such as factories, food and beverage processing, agriculture, construction, and outdoor environments, protection against possible downtime due to exposure is crucial.
The following mating conditions for Hubbell Wiring-Device Kellems' Watertight Wiring Devices all pass IP69K tests for dust, high-heat, high-pressure wash-down at various angles:
Plug to connector
Connector with closure cap closed
Plug to single and duplex receptacles
In-use receptacles (with plug installed) mounted to FD box and adapter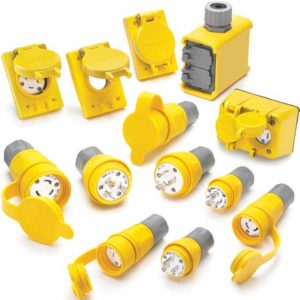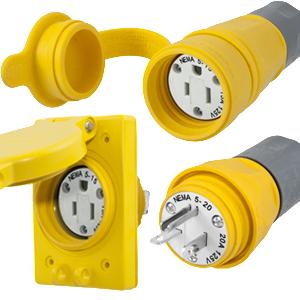 "This IP69K rating ensures the highest degree of ingress protection against dust and water", says Mike Williams, Senior Product Manager for Hubbell Wiring Device-Kellems. "Our compliance with this test proves that Hubbell Watertight Wiring Devices are the most durable and resistant to damage or impact from water, and high temperatures."
For more information about Hubbell Wiring-Device Kellems' Watertight Wiring Devices line, click HERE or view the brochure HERE.
Please visit www.standardelectricsupply.com or contact your Standard Electric Supply co. Account Manger for details.