2020 Arthur W. Hooper Achievement Award Winner
April 13, 2020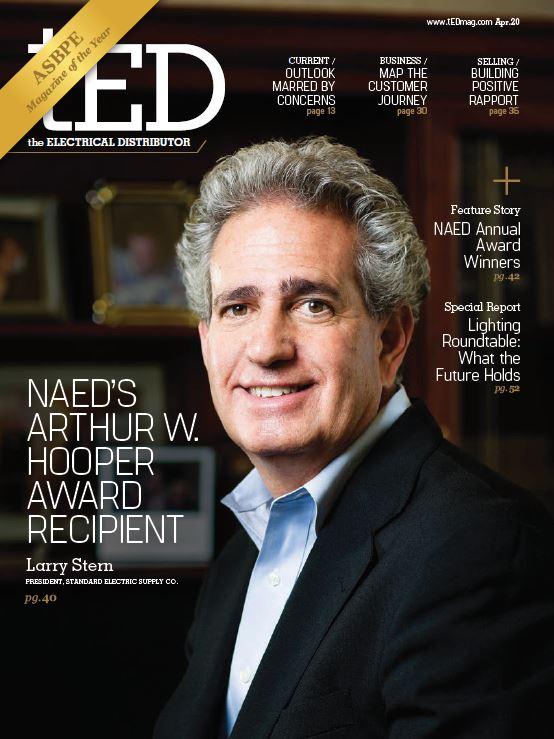 [Milwaukee, WI] Each year NAED recognizes an individual who has demonstrated an exceptional career in distribution with a positive impact on the industry and their peers. 
This year, Larry Stern is recognized with the Arthur W. Hooper Award for his outstanding leadership and impact on the distribution industry. 
Read more about Larry's profile in the latest issue of TED Magazine by clicking the profile below: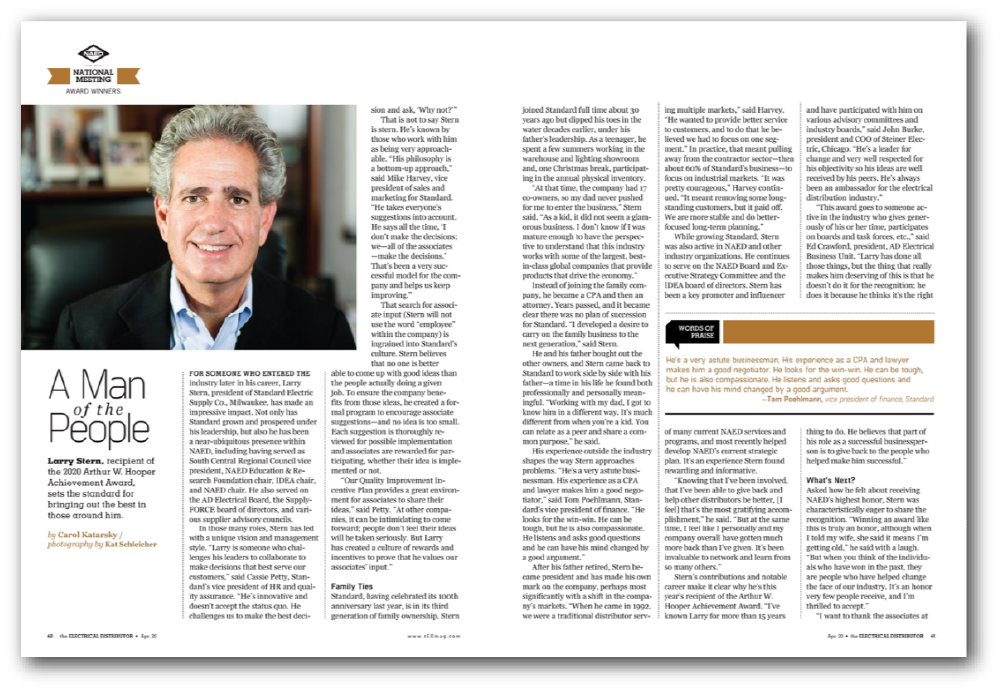 ---
Standard Electric Supply Co. is a fourth generation, family-owned company founded in 1919 and is based in Milwaukee, Wisconsin. Standard Electric is a distributor of electrical and automation products that has 17 locations throughout Wisconsin, Illinois and Indiana, employing nearly 200 associates. Its 2019 sales totaled over $100 million.