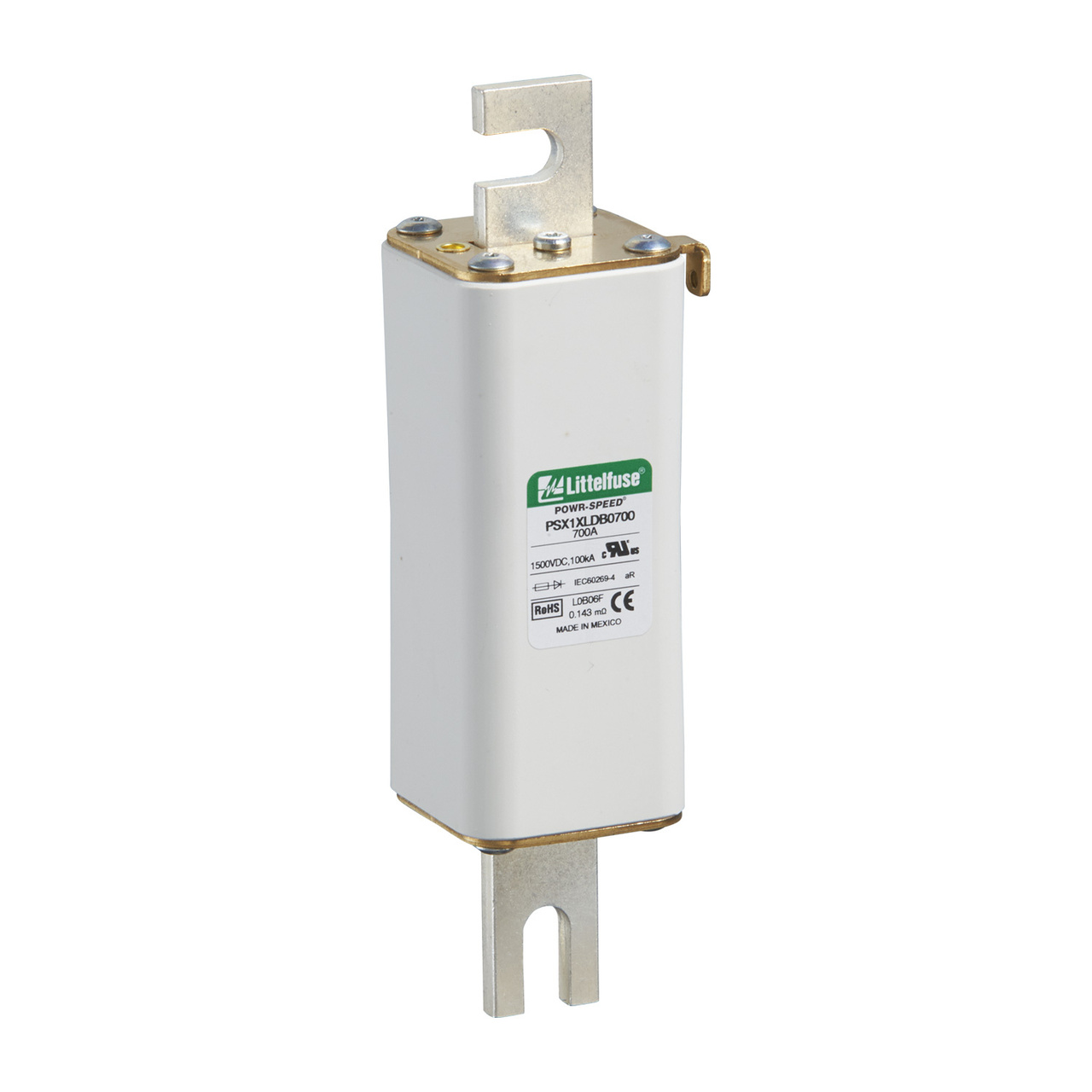 Standard Electric and Littelfuse are offering new PSX Fast-Acting High-Speed Fuses designed to protect battery energy storage systems (BESS), photovoltaic inverters, and multiple DC applications. The Littelfuse fuses protect equipment and systems in the Pulp and Paper Industry, where critical power electronics must be protected from costly catastrophic system failures due to overcurrents. True to its name, the PSX fuses are extremely fast-acting, offering high-speed performance up to 1500 V dc, and ranging from 80 A to 1400 A in the smallest NH XL package sizes. The PSX series is available with multiple mounting terminations including flush-end, DIN, and bolted-blade styles. Visual blown fuse indication is standard on all fuses and an optional micro-switch is available for external indication. The PSX series is certified to UL248-13 and designed to meet EN high-speed semiconductor fuse and upcoming battery protection fuse standards.
Features & Benefits:
Low watt loss
Compact size
DC breaking capacity up to 250 kA at 1500 V dc
Three terminations
Low minimum breaking capacity
Prevents energy loss & minimizes wasted power from components
Protects highest rated dc battery energy storage systems
Mountings allow more versatility
The Littelfuse PSX series high-speed fuses are reliable, very fast-acting devices that can reduce the amount of short circuit current and improve the life of power semiconductor devices.
Click here to download the PSX Series High-Speed Fuses brochure.
To learn more about Littelfuse's PSX Series High-Speed Fuses, click the link below and your Account Manager will be in touch.
---
Standard Electric Supply Co. is a family-owned distributor, built on delivering outstanding service. For over 100 years, Standard Electric has been the best at what they do; delivering top-quality products, outstanding service, and providing value-added services to customers across the Midwest. Visit standardelectricsupply.com to see how Standard Electric can become the solution to your needs.
Sharing this post