Standard Electric and Littelfuse are proud to announce the release of the SB5000 Series, the newest Industrial Shock Blocks (ISB) to date. This series includes multiple options: Class A, C, D, and EGFPD. It offers complete flexibility, due to the ability of it being user programmable, and increases efficiency while offering a massive boost in safety due to reduced false positives and unnecessary trips.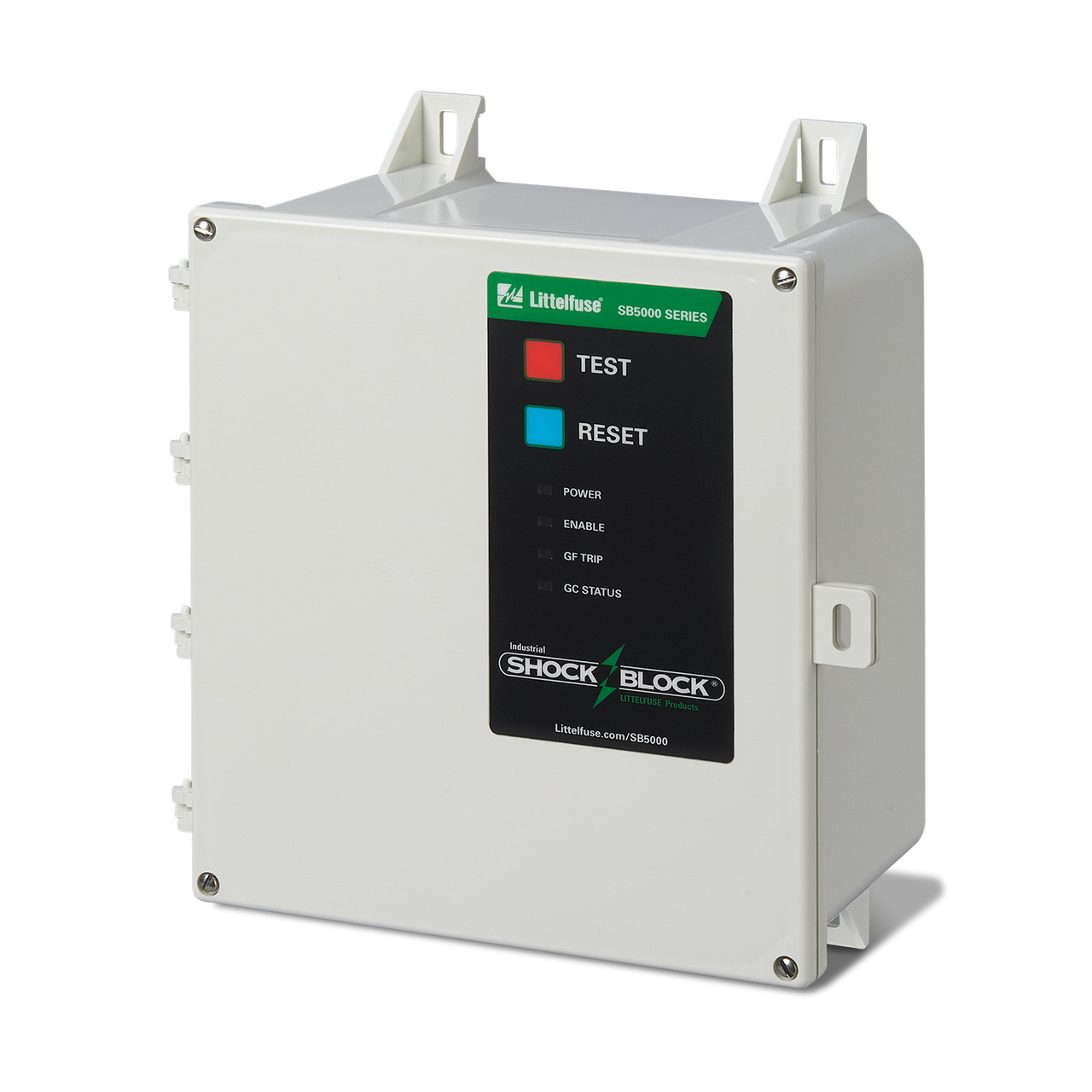 Features & Benefits:
UL 943 inverse time trip curve
Minimum trip time < 20 msec
Flexible configuration
Conformal coating
Auxiliary contact
Automatic self-test
Two-stage ground monitor with Zener termination that meets:

UL 943C, CSA M421, NEC 590.6(B)
With the UL 943, you can protect people even more while also decreasing the number of trips set off. Additionally, the minimum trip time reduces the danger of ventricular fibrillation for a leakage current of 250 mA and above. But wait! There's more! These shock blocks have a conformal coating (protecting against corrosion and moisture), an auxiliary contact that can alert your SCADA system, AND has an automatic self-test that tests itself constantly in case there is an internal failure.
Not much left to say for these Shock Blocks, except that they seriously ROCK!
To learn more about the Littelfuse SB5000 Series, click the link below and your Account Manager will be in touch.
---
Standard Electric Supply Co. is a family-owned distributor, built on delivering outstanding service. For over 100 years, Standard Electric has been the best at what they do; delivering top-quality products, outstanding service, and providing value-added services to customers across the Midwest. Visit standardelectricsupply.com to see how Standard Electric can become the solution to your needs.
Sharing this post