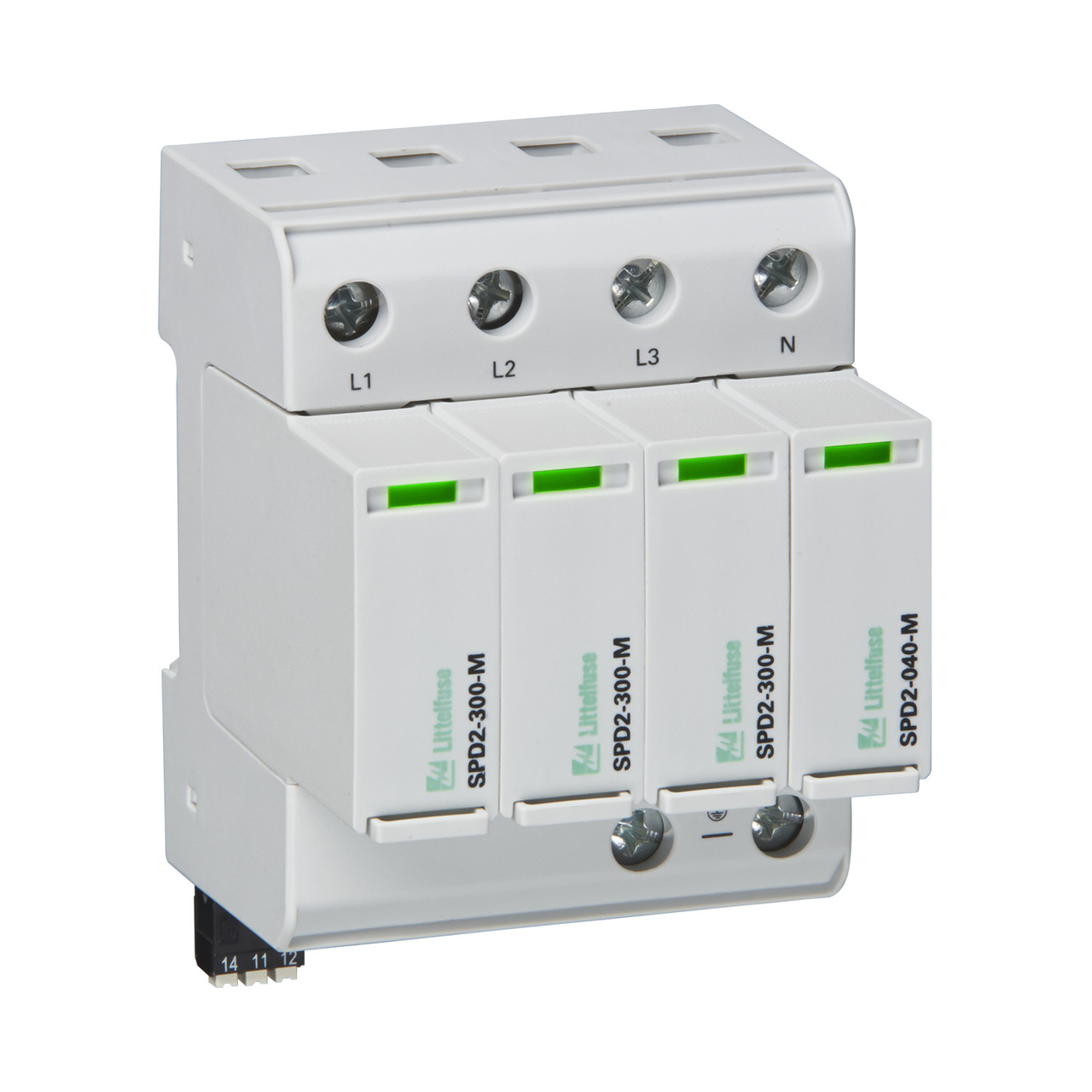 Standard Electric and Littelfuse are offering surge protection devices (SPDs). These devices provide equipment protection from transient overvoltage events.  Any event, no matter how small, can be a problem in the medical device or pharmaceutical industry. The Littelfuse SPDs safeguard expensive components by limiting the fault current to the unit being protected.  While surges can be caused by indirect lightning strikes, 60%-80% are caused by equipment being turned on or off within a facility.

1.     Surge Protection Devices for the 3+0 Configuration:  Available for 120 V to 600 V nominal voltage sub-distribution board applications.
2.     Surge Protection Devices for the 3+1 Configuration:   Available for 240 V to 277 V nominal voltage sub-distribution board applications.

Features & Benefits:
Capability to clamp and withstand high-energy transients
UL recognized and VDE-IEC compliant in single part number
Interlocking tab mechanism
No additional overcurrent protection devices required in UL applications
Compact footprint
Visual life indicator
Pluggable modules
Thermal protection
IP20 protection rating
One Littelfuse Surge Protection Device can be utilized globally, reducing inventory needs and simplifying the allocation of parts.  In addition, limiting the overvoltage headaches, such as costly damage, downtime, and degradation to industrial equipment and controls caused during these events, are mitigated.
To learn more about the Littelfuse Surge Protection Devices, click the link below and your Account Manager will be in touch.
---
Standard Electric Supply Co. is a family-owned distributor, built on delivering outstanding service. For over 100 years, Standard Electric has been the best at what they do; delivering top-quality products, outstanding service, and providing value-added services to customers across the Midwest. Visit standardelectricsupply.com to see how Standard Electric can become the solution to your needs.
Sharing this post