Material handling systems may have the simple job of moving products from point A to point B, but they are often anything but simple. Advances in automation have introduced variable speed motors, robotic sorting, and more to improve the speed and efficacy of these systems. As these applications advance so do the ways we power, control and communicate with them. These new technologies come with a variety of different cabling challenges including long runs, complex motion profiles, and intricate routing.
LUTZE MOTIONFLEX® Motor cables are the ideal cabling solution for VFDs and motors in material handling applications. These innovative cables are fully rated for long runs in tray as well as a wide variety of motion profiles. MOTIONFLEX® cables are specifically designed to withstand the widest variety of motion applications in the industry, from the linear flexing of a drag chain application to the twisting nature of robotic applications.
LUTZE MOTIONFLEX® cables are versatile, with construction and approvals for both plant and machine level installation.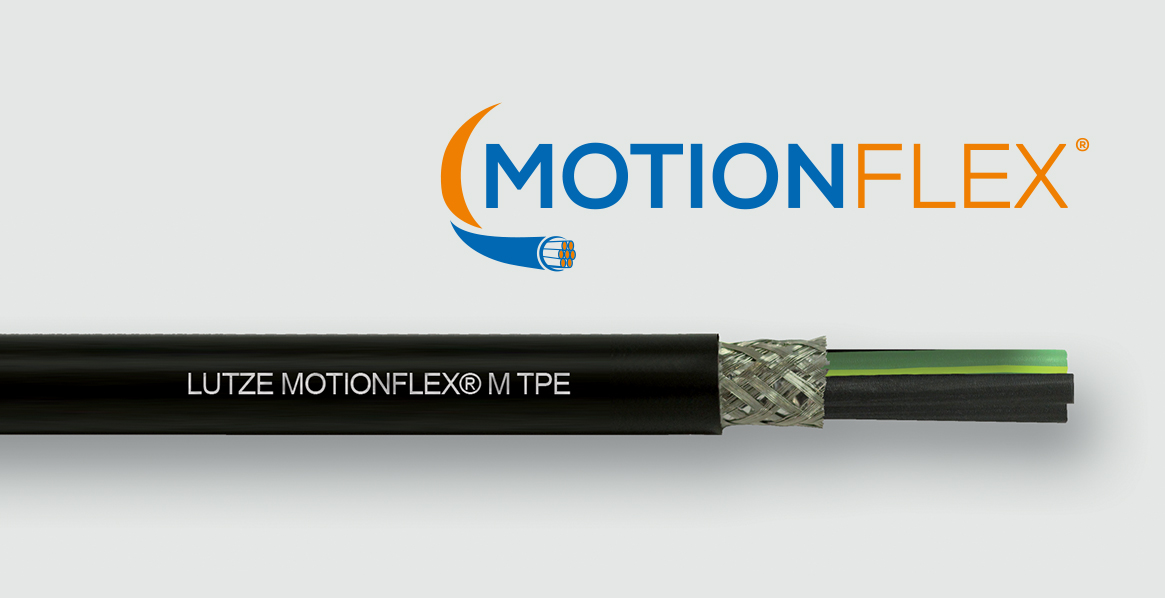 MOTIONFLEX® Motor cables are:
UL Listed Type TC-ER for use in cable trays
Tested to 5 million linear flex cycles
Tested to 2 million torsional flex cycles ±120°/1m
Compliant with NFPA 79 for VFD cabling requirements
TPE jacketed for resistance to many physical and chemical environmental hazards
MOTIONFLEX® Motor cables are UL Listed Flexible Motor Supply and designed with thermoset XHHW-2 insulation to provide the best electrical values for motor applications. These cables are suitable for installation per NEC and NFPA 79 and meet requirements for VFD cabling. The cables have been tested to surpass 5 million linear cycles and 2 million torsional cycles at ±120°/1m.  This LUTZE cable series (A406xxxx) is fully stocked in Charlotte, NC with conductor sizing from 18AWG to 8AWG.
MOTIONFLEX® cables for tray, flexing and twisting applications are also available in Ethernet and Control constructions.
---
Standard Electric Supply Co. is a family-owned distributor, built on delivering outstanding service. For over 100 years, Standard Electric has been the best at what they do; delivering top-quality products, outstanding service, and providing value-added services to customers across the Midwest. Visit standardelectricsupply.com to see how Standard Electric can become the solution to your needs.