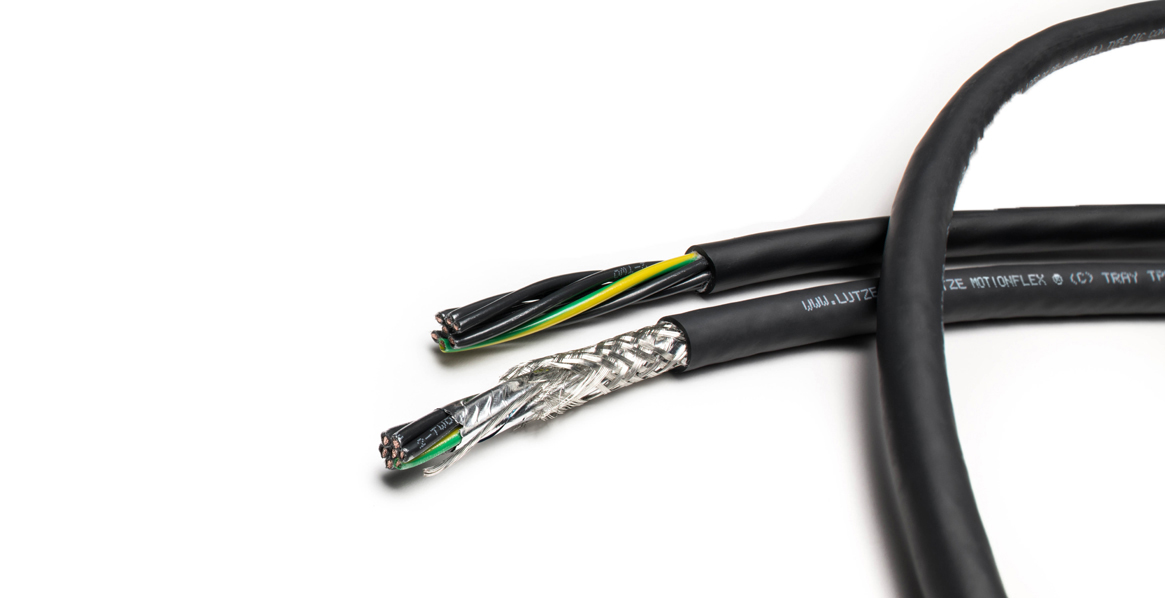 Flexing and twisting are no longer confined to your neighborhood gym! With the introduction of LUTZE MOTIONFLEX® Control Cables that are designed specifically for linear motion, torsional twisting, and cable tray installation, you get the flexibility long needed for continuous motion applications!
LUTZE MOTIONFLEX CONTROL CABLES FEATURES AND BENEFITS
State-of-the-art cabling solution
Approved for plant and machine level installations
Versatility permits its use in a wide-variety of industrial applications
Cables capable of withstanding repetitive directional motion and repetitive stress
Available in unshielded (A422 Series) and shielded (A421 Series) designs, from 18AWG to 10AWG with t to 12 conductors.  Unshielded A422 cables have been tested to surpass 5 million linear cycles and 2 million torsional cycles at ±180°/m, shielded A421 cables achieve the same cycle ratings at ±120 /m.°
Functions well under the harshest industrial environments due to TPE (thermoplastic elastomer material) jacket, as it reliably withstands mechanical loads and well as external influences such as chemicals, extreme temperatures, and sunlight
To learn more about LUTZE MOTIONFLEX® Cables, click the link below and your Account Manager will be in touch.
---
Standard Electric Supply Co. is a family-owned distributor, built on delivering outstanding service. For over 100 years, Standard Electric has been the best at what they do; delivering top-quality products, outstanding service, and providing value-added services to customers across the Midwest. Visit standardelectricsupply.com to see how Standard Electric can become the solution to your needs.
Sharing this post