Introducing the New BradyPrinter A5500 Flag Printer Applicator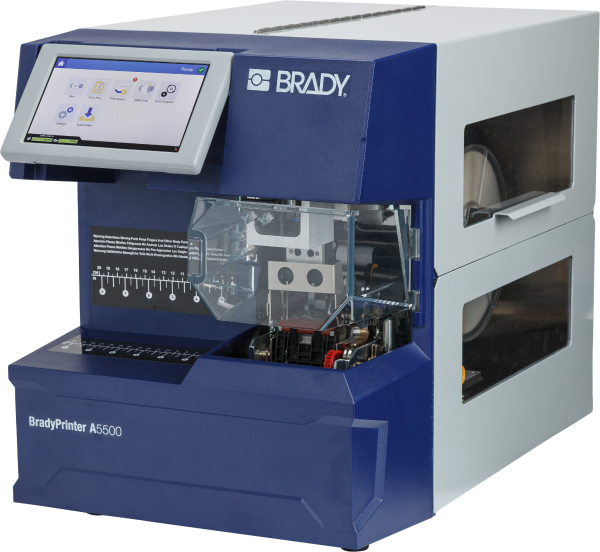 Just because wire diameters are decreasing, that doesn't mean the data needed to identify them decreases too. Adding a flag gives you the room for the data you need, but also increases your identification time. Automate your identification and free up your flagging time with the BradyPrinter A5500 Flag Printer Applicator. With this forward-thinking machine you can print and apply flags in as little as five seconds.
You'll also improve other processes, including:
Consistent application - labels are applied evenly without wrinkles, skews or edge mismatch to reduce work
Connectivity options - get your data to your machine in a variety of ways, including Wi-Fi
Reduced waste - print and apply serialized labels as you go without having to go back and reprint a full batch if an error occurs
---
Standard Electric Supply Co. is a family-owned distributor, built on delivering above standard service. For over 100 years, Standard Electric has been the best at what they do; delivering top-quality products, outstanding service, and providing value-added services to customers across the Midwest. Visit standardelectricsupply.com to see how Standard Electric can become the solution to your needs.