Standard Electric Supply Co. will soon have a new online look, boasting user friendly navigation to make it easy for your to get all the products you need right when you need them. We are excited for this next step as we strive to find the best solutions for our customers.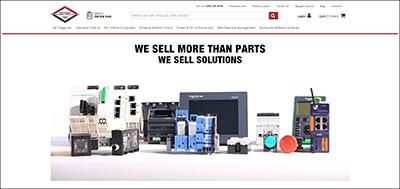 Designed with you in mind
Improved user friendliness and appeal
Mobile (responsive) website design
Improved search function
"Top Selling Categories" function for quick viewing
"Request a Quote" makes inquiries easy, quick, and efficient
Updated blog page "Standard Talks" which will highlight new products and solutions
Online Ordering Benefits
Easy sign in for new and returning customers
Quick order pad for multiple item orders
Order total estimate
Order memory for quick reordering
View previous transactions function convenient for returning customers
Finding Products
Use keywords, item numbers, or manufacturer names in the search bar
The category drop down menus on the top of the page
For fast ordering by product number, use the quick order pad
We are currently finalizing details for our new look website so stay tuned as we prepare to launch. Check back on www.standardelectricsupply.com or follow our social media pages for details!