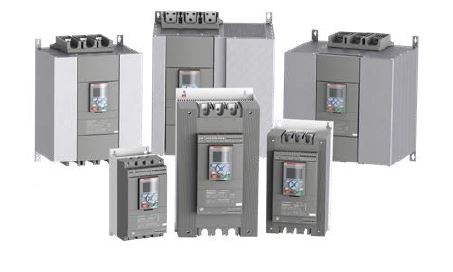 Standard Electric and ABB are offering PSTX Softstarters for water/waste-water facilities. The PSTX Softstarters are designed to make it easier to program complex pumping systems and eliminate common problems associated with motor starting and stopping. This includes electrical surges, spikes, and high inrush currents. The Softstarters also offer lower energy use and reduce wear-and-tear on motors and connected mechanical equipment.
The PSTX Softstarters is a new addition to ABB's all-in-one compatible drive portfolio. For ease of use and efficiency, each drive in the portfolio is meant to work together as is easily integrated.
Features & Benefits:
Secure motor reliability
Designed to keep your pump and pipes clean by reducing build-up.
Improved safety with dynamic "flux" braking
Customizable with 17 pre-installed languages
Application productivity and reliability
The PSTX Softstarters offer complete motor protection in a single unit and can handle both load and network irregularities. PT-100, earth fault protection, and over/under voltage protection along with many other functions, keep motors safer. PSTX also offers three types of current limits: standard, dual, and ramp, which provides full control of motor(s) during "start," as well as allows you to use your motor in weaker networks.
The ABB Softstarter is no "softy" when it comes to providing the latest advancements in motor control and protection.
Click here to download the catalog.
To learn more about ABB's Softstarters, click the link below and your Account Manager will be in touch.
---
Standard Electric Supply Co. is a family-owned distributor, built on delivering outstanding service. For over 100 years, Standard Electric has been the best at what they do; delivering top-quality products, outstanding service, and providing value-added services to customers across the Midwest. Visit standardelectricsupply.com to see how Standard Electric can become the solution to your needs.
Sharing this post