Contributing author:Tim McGrath, Senior Account Manager with T&B
A standard nylon cable tie is a harmless enough object – you install it to bundle and fasten cable ties, and then you forget about it. By design, it is full of notches and grooves, though, a cable tie makes an attractive home for micro-organisms to collect and reproduce.
In most applications, this isn't a concern, However, in hospitals and food processing facilities, the presences of heat, moisture, and organic material can encourage the growth of bacteria, fungus, and mold.
To combat these dangers, ABB introduces the industry's first bacteria resistant cable tie. Ty-Fast AG+ bacteria-resistant cable ties are molded from an FDA-compliant nylon resin blended with an antimicrobial silver ion additive to prevent the growth of bacteria, fungus and mold on their surface. A proven antimicrobial agent, ionized silver has been used in consumer products for years and is effective against a broad spectrum of micro-organisms, preventing their reproduction and spread.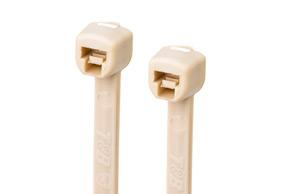 Features of the Ty-Fast AG+ include:
The industry's first cable tie that inhibits microbial growth
Protects itself against bacteria, mold and fungus
Helps to reduce infection rate and spread of bacteria by not hosting microbial growth
Promotes a clean environment—99.9% effective for bacterial reduction
Made from FDA-approved nylon resin
Offers reliable Ty-Fast cable tie design for easy cable management
UL® Listed, RoHS and FDA compliant
Patent pending
To further protect against bacteria, ABB and technology partner BioCote produced their food and beverage conduit systems, designed to protect complex processing equipment with sensitive electrical wiring systems, controls, and automation. These solutions enable food and beverage processors to increase revenue, plant sustainability, food safety, and brand equity.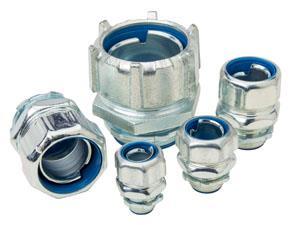 The liquid tight nature of the conduit poses a viable alternative to other types of conduit systems and is perfectly suited for the protection of processing equipment and surrounding process area.
To learn more about Ty-Fast bacteria-resistant cable ties, download the full brochure HERE. Additional information about ABB's food and beverage conduit system is located HERE.
Contact your Standard Electric Supply Co. account manager, visit www.standardelectricsupplyco.com or call 1-800-776-8222 for more inquiries.