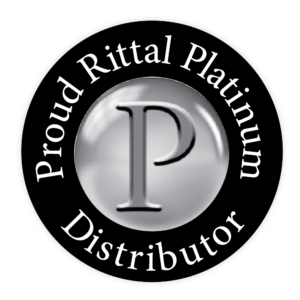 Standard Electric is recognized as a Rittal Platinum Modification Partner. But what does that really mean? And more importantly, why does it matter to you, our customers?
Thanks to our long-standing relationship with the premium enclosure provider, Rittal, and our extensive modification shop solutions, we are one of six platinum partners in the United States. As a Rittal Platinum partner, we are poised to provide a level of service that other distributors cannot support.
This means equipping ourselves with cutting-edge technologies to deliver high-quality products and modification results.

It means investing in an on-site milling/CNC machine so we can execute customized orders more efficiently to provide faster lead times.

It also means stocking over 75% of all Rittal SKUs in our warehouses so we have what you need when you need it.

Finally, it means we help you cut down on labor and time by handling the time-consuming tasks of punching, drilling, tapping, and measuring by utilizing our in-house modification services.
Thanks to our in-house enclosure engineering support specialists, Standard Electric is able to provide a sophisticated level of knowledge and understanding behind every project. For a full look at our enclosure modification services and offerings as a Rittal Platinum partner, download our Rittal Platinum Card.
---
Standard Electric Supply Co. is a family-owned distributor, built on delivering outstanding service. For over 100 years, Standard Electric has been the best at what they do; delivering top-quality products, outstanding service, and providing value-added services to customers across the Midwest. Visit standardelectricsupply.com to see how Standard Electric can become the solution to your needs.