ABB recently rolled out their latest cable gland offering, the NPG Quick-Connect, allowing for fast and effective installation of cable into a box or panel without the access to the inside of the enclosure.
Thanks to its built-in nylon locking mechanism, the Quick-Connect offers an easy three step process:
Plug in the gland into a properly sized box hole until it clicks.
Insert the cable
Tighten the cable (no nuts or separate parts required)
The speed and ease of installation makes the NPG Quick-Connect an ideal candidate for panel builders and volume installers, permitting maximum performance.
The NPG Quick-Connect boats a halogen free nylon construction available in black, grey, and light grey. With no locknut required, they are fast and simple to install. Additionally, the NPG Quick-Connect are corrosion resistant and can withstand an incredible range of temperatures (from -4 to 212 degrees Fahrenheit).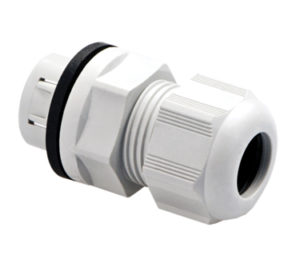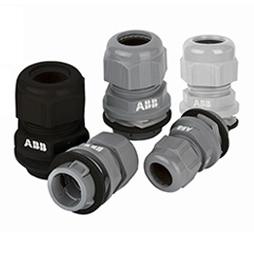 Available in a wide arrange of sizes, the NPG Quick-Connect series is applicable for plenty of scenarios.
NPG Quick Connect Brochure
To learn more about the NPG Quick-Connect series, contact your Standard Electric Supply account manager or call 1-800-318-4618.