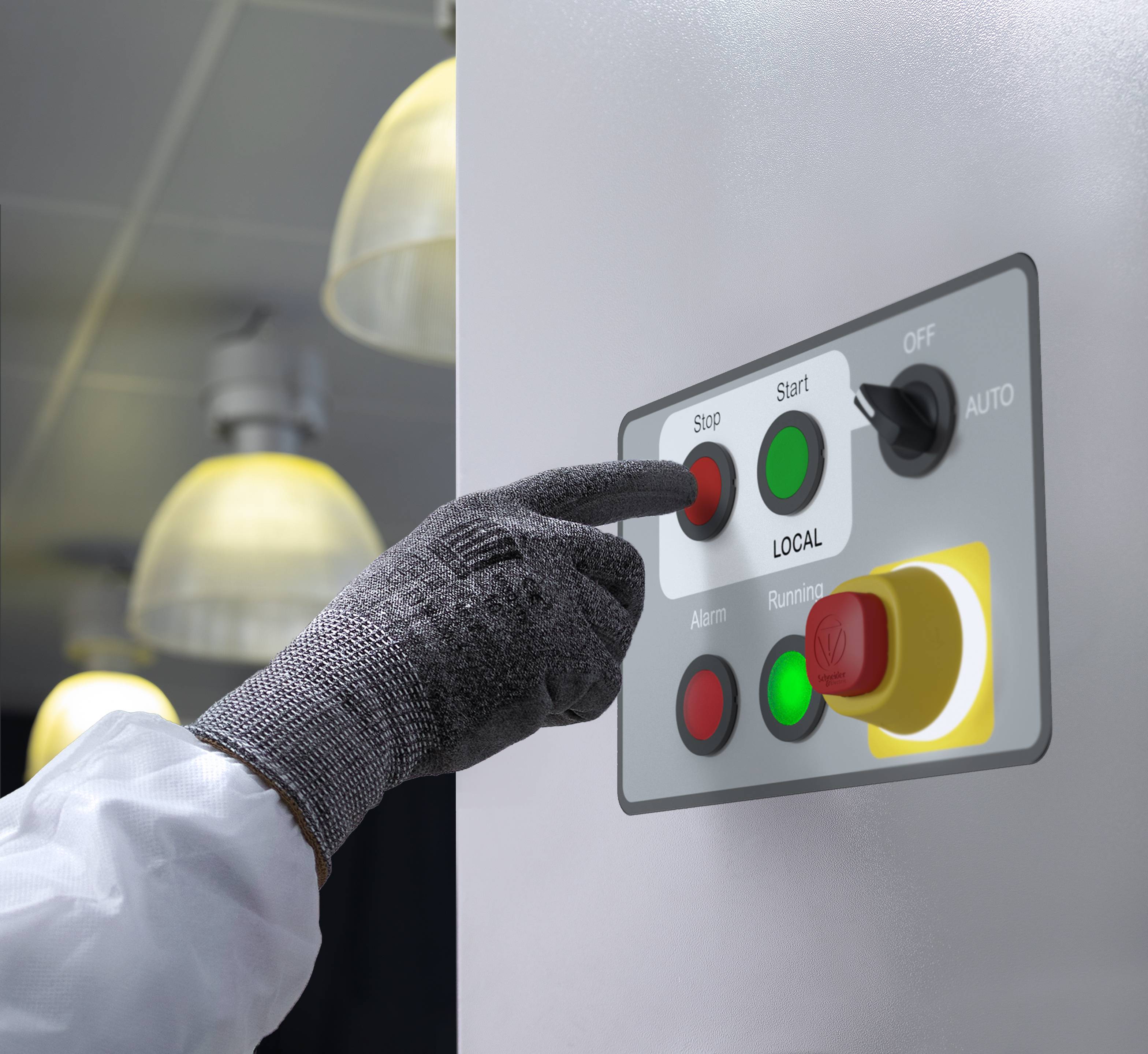 Standard Electric and Schneider Electric are offering the Harmony XB5 anti-microbial plastic pushbuttons, switches, and pilot lights.  These units combine simplicity of installation, flexibility, and robustness to meet most of your industrial applications. 
As bacterial and viral diseases have grown in number and potency as seen by the Coronavirus pandemic, touch surfaces play a major role in the transmission of these diseases. The Harmony XB5 units deliver solutions through an innovative and ergonomic design that allows easy operation which improves the appearance and feel of your control panels and machines.  These units are either complete products or separate components for customer assembly.

Features & Benefits:
Improve reliability of panels, machines, and processes
Built-in flush pushbuttons
Flush mounting kit accessories
Pushbuttons and switches with vibrant color pallet
Clearer view of control features
Illuminated pushbuttons and pilot light caps
High electrical performance even in severe environments
Pushbuttons designed to perform up to 10-million operations
These devices feature a comprehensive range of modular products that enable simple selection and ease of use to make an operator's work simpler and more efficient. 
To learn more about the Schneider Electric Control & Signaling Units, click the link below and your Account Manager will be in touch.
---
Standard Electric Supply Co. is a family-owned distributor, built on delivering outstanding service. For over 100 years, Standard Electric has been the best at what they do; delivering top-quality products, outstanding service, and providing value-added services to customers across the Midwest. Visit standardelectricsupply.com to see how Standard Electric can become the solution to your needs.
Sharing this post