Schneider Electric proudly introduces the Telemecanique "new XUM" Miniature Sensors.  In a world that emphasizes slogans and words like "bigger is better," "super-size it," "super glue," etc., there are times when the opposite is true, and that time is NOW!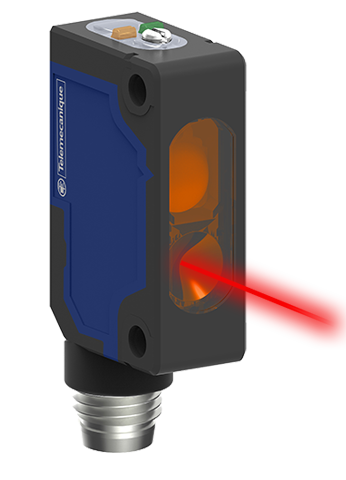 The new XUM Miniature Sensors are the "best sensing" photoelectric products currently available, as they offer high-level performance, and are resistant to interference. Details of the Telemecanique Photoelectric Sensors are listed below:
Detect at distances up to an industry-leading 30m.
Anti-interference mode allows side-by-side mounting of 2 sensors.
Highly immune to bright environments, detecting even in 40k lux sunlight and 10k lux incandescent lamp light.
To learn more about Schneider Electric's Telemecanique Photoelectric Sensors or their complete line of sensors, click the link below and your Account Manager will be in touch.
---
Standard Electric Supply Co. exists to provide you with the latest innovative products to enhance your facility's operation.
Standard Electric Supply Co. is a family-owned distributor, built on delivering outstanding service. For over 100 years, Standard Electric has been the best at what they do; delivering top-quality products, outstanding service, and providing value-added services to customers across the Midwest. Visit standardelectricsupply.com to see how Standard Electric can become the solution to your needs.
Sharing this post