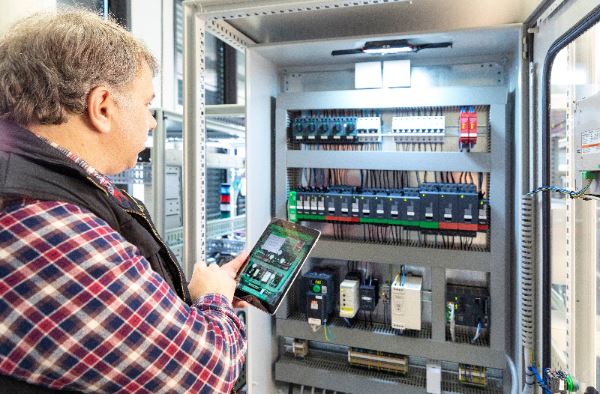 Standard Electric is enthusiastically featuring the Schneider Electric TeSys Island, a redesigned digital load management solution. TeSys Island makes machines smarter and more reliable and is designed for manufacturers that are undergoing significant transformation in the way products are produced due to the digitization of marketing. In fact, this system transformation has become so compelling, it has been labeled "Industry 4.0" to represent the fourth revolution that has occurred in manufacturing. TeSys Island is an Industry 4.0-compliant data provider that is designed to switch, protect, and manage motors and other electrical loads up to 40 HP.
With TeSys Island smart motor control, the digital interface and simple ribbon cable allow you to install motor control solutions in less time with less wiring. Changes can be made quickly at any stage, and it easily integrates with any PLC through digital tools. TeSys Island helps reduce unplanned downtime with predictive maintenance so repairs can be completed during a scheduled maintenance window.
Features & Benefits:
Minimize downtime & increase output
Faster troubleshooting
Decrease time to market & improve profitability
Less wiring & faster installation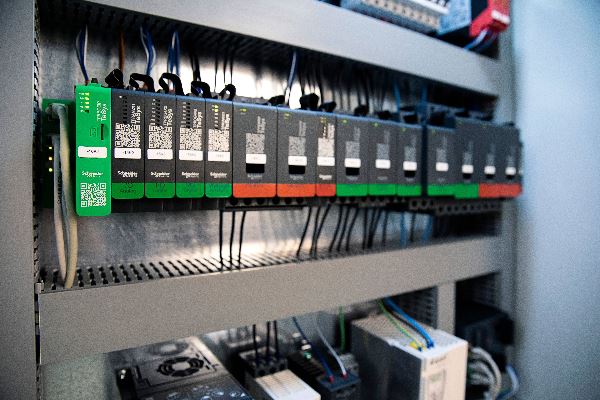 Thanks to the TeSys Island's object-oriented approach, application selection, and system configuration is simplified, and engineering tasks are reduced, which enables a faster machine installation phase. TeSys Island gives users access to device-related data for system diagnostics. In addition, it can be easily integrated into third-party automation systems and supports several fieldbuses (i.e. EtherNet/IP, Modbus TCP).

Click here to download the Schneider Electric TeSys Island System Integrator brochure for more information.
To learn more about the Schneider Electric TeSys Island, click the link below and your Account Manager will be in touch.
---
Standard Electric Supply Co. is a family-owned distributor, built on delivering outstanding service. For over 100 years, Standard Electric has been the best at what they do; delivering top-quality products, outstanding service, and providing value-added services to customers across the Midwest. Visit standardelectricsupply.com to see how Standard Electric can become the solution to your needs.
Sharing this post