Contributing author: Lisa Brewer, Schneider Electric
Altivar process drives deliver added-value services to enable business and process optimization through improved life cycle asset management and optimized energy consumption. Designed to assist OEMs, system integrators, and industrial process owners, Altivar process drives improve process performance by enabling full information and operational technology convergence.
Featuring proprietary motor control algorithms to achieve optimal motor performance and complete scalability to match your application speed, size, and protection requirements, the complete line of Altivar products and solutions delivers the flexibility and performance to:
Optimize a broad range of utility and industrial applications including pumps, fans, compressors, material handling, hoisting, packaging, and material working.
Reduce your energy costs by using proprietary energy-saving technologies available only from Schneider Electric.
Improve your uptime by simplifying installation, commissioning, and maintenance by providing advanced diagnostics, industry-leading voltage ride-through capability, and seismic-qualified products and solutions.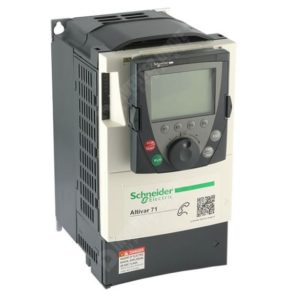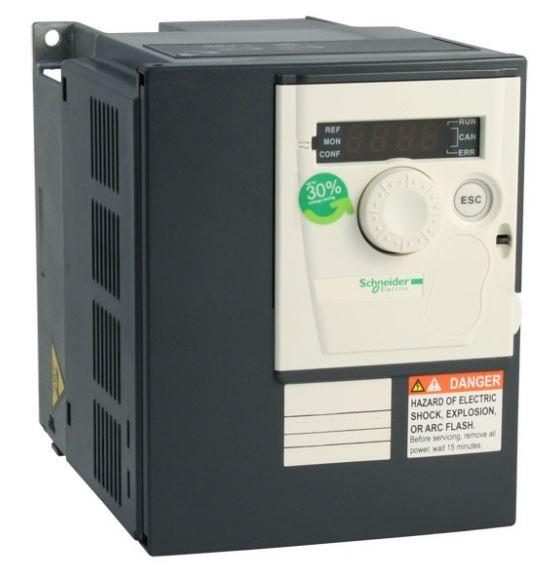 Schneider Electric takes a long-term, holistic approach to determine your facility and operational needs, then develop strategies to improve the performance of your people, systems, and processes. Their expertise enables you to cut costs, reduce energy consumption, and keep your systems up and running through routine maintenance, process enhancements, and migrations to new, state-of-the-art functionality.
Altivar Drives Family Brochure
To learn more detailed information including product specifications, please visit www.standardelectricsupply.com, speak with your account manager, or call 1-800-318-4618.