SIMOCODE pro from Siemens is a flexible, modular motor management system for low-voltage motors with constant speeds. Its preferred use is for the protection and control of pumps, gate valves, or valves.
Two series of devices allow flexible use depending on plant requirements: SIMOCODE pro S is the smart, compact entry-level solution for motor management in standard applications. It meets the most important requirements, e.g. for overload and thermistor motor protection, as well as ground-fault monitoring. SIMOCODE pro V, on the other hand, offers additional variable and intelligent functions such as voltage and frequency measurement or even fail-safe shutdown.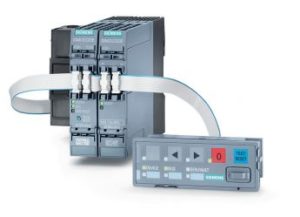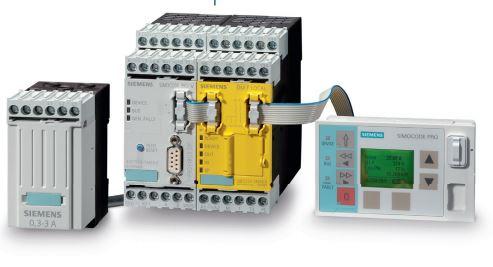 Highlights of the SIMOCODE pro include:
Multifunctional, electronic full motor protection, independent of the automation system
Communication via PROFIBUS, PROFINET, PC, UA, Modbus, and EtherNet/IP
Detailed operational, service, and diagnostics data for flexible use
Versatile integration of process sensors such as temperature of fill level measurement
Easy installation and maintenance
Easy integration and diagnosis in the SIMATIC process control system by means of function blocks
Efficient, intuitive engineering thanks to integration of SIMOCODE ES into the TIA portal
The range of functions extends from simple current, voltage, and power measurement to the detection of rotational direction, or drive belt slippage or breakage, to the monitoring of pumps for dry running, filter clogging, and flow or fill levels – all in one system. With SIMOCODE pro, you benefit from extremely easy user guidance and high-level process quality, while keeping costs for planning, installation, operation, and maintenance to a minimum.
Click HERE for more information on SIMOCODE pro by Siemens.
For any questions or to learn more information, visit www.standardelectricsupply.com or contact your Standard Electric Supply Co. account manager at 800-318-4618.