The 1960s were a time of change. The musical and civil rights revolutions, the Vietnam war, to the assassinations of JFK and Martin Luther King Jr., and the moon landing of Neil Armstrong and Buzz Aldrin were turning points in our history as a nation. The 1960s were scattered with pivotal moments that changed political and social landscapes.
The 1960s were not only a time of change for the nation but also a time of change for Standard Electric Supply Co. In the 1950s, the company's expansion into other areas of Wisconsin; to the North, South, and West of Milwaukee, allowed for the expansion of our product lines. Fuse blocks, lugs and terminals, and other industrial related items were added to the product mix. Even our houseware and appliance lines were growing.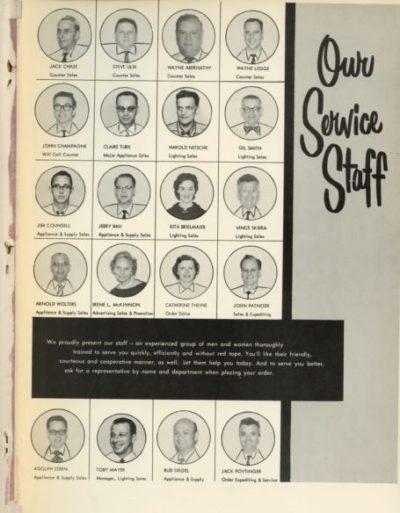 This surge in sales warranted two separate sales and parts departments, one for industrial products and one for housewares. This allowed the sales and parts staff to become experts in their product category and gave them the ability to service customers quickly and efficiently.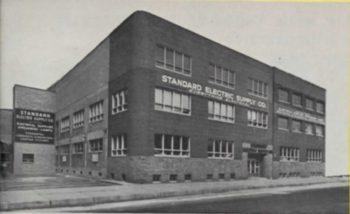 Milwaukee's industrial base began to change in the 1960s. Heavy equipment manufacturers, foundries, tanneries, and machine tool manufacturers became more prominent in the area. At this time, with our industrial offering, we were well poised to service these emerging industries. In 1963, a third story was added onto the warehouse of our office on North Fifth Street. This allowed us to house growing inventory and serve our expanding customer base.
As industrial growth inched its way west towards Waukesha, Standard Electric management made a decision to stay in the downtown Milwaukee area because of its longstanding commitment to the local marketplace. The development of the interstate made it easier for the company to stay in Milwaukee and service areas outside the city with ease.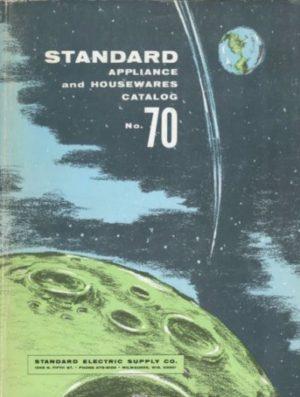 1969 marked our 50th Anniversary. In our catalog No. 70, it says that Standard Electric Supply Co. "grew with the progress of man", a nod to the moon landing that year.