Contributing author: Tom O'Gara, Remke Industries
Food and beverage production lines are more efficient when using quality components. Choosing the right stainless-steel connectors makes all the difference. That's what Remke delivers!
Corrosion Resistant 304 & 316 Stainless Steel materials
Manufactured in the USA (Chicago, IL)
All sizes from 3/8" to 4" in stock
Custom bushing options available for any size or environment
Custom connectors in small or large quantities are available - this is a service that most other manufacturers don't offer in stainless steel. The Remke line of Stainless Steel cord grips includes optional silicone bushings for high temperature & extreme environments as well as stainless lock nuts.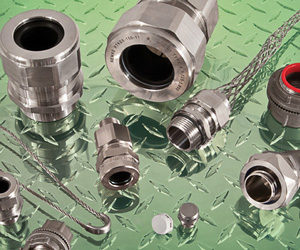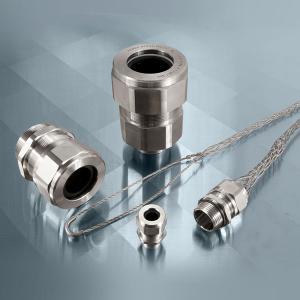 From high-humidity to high-powered wash-downs, harsh chemicals to harmful environmental influences, Remke stainless steel cord grips create durable electrical connections for demanding food & beverage processing applications. Rated NEMA 4, 4X and 12 Remke offers two types of stainless steel connectors:
Type 304 –  Standard Stainless-Steel material offering excellent corrosion resistance, oxidation resistance, and is preferred for dry, above water applications.
Type 316 –  Offers a heavy-duty grade and is ideal for severe environments that require the highest levels of corrosion resistance, including FDA-mandated wash-downs.
With a vast number of options available for the configuration and materials for stainless steel electrical connections you can get exactly what you need for your food & beverage processing plant with Remke!
For more information, visit Remke's product page HERE, contact your Standard Electric Supply Co. account manager, or call 1-800-318-4618.