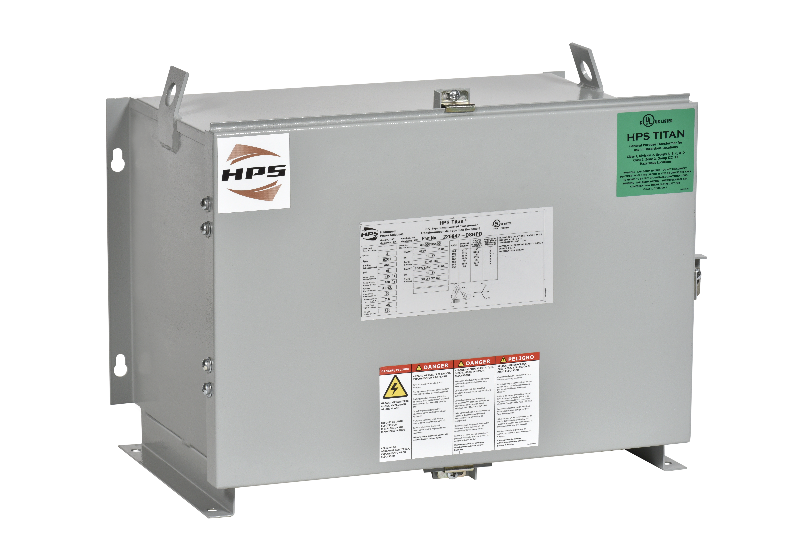 Standard Electric and Hammond Power Solutions are offering the Titan Encapsulated Transformers for installation applications in the Pulp and Paper Industry. These transformers are important in industrial applications where safety is a priority, efficiency is crucial, and the environment is of major concern. The Titan Series Encapsulated Transformers have been designed to operate in harsh environments locations where dangerous gases, liquids, and dust could lead to serious consequences.
The transformer core and coil are completely encapsulated in epoxy and silica providing excellent protection from airborne contaminants and preventing the ingress of moisture. The improved three-phase design enclosure allows for quick and easy installation that saves time and money.  By simply loosening the screw clips on the side of the enclosure, installers can access the terminations. The removable hinged door and front-accessible terminations allow for easier cable installation in confined spaces.
Features & Benefits:
HPS Titan N:  Approved for applications requiring UL and/or CSA Certification.  No other transformer provides the survivability options that are available in Titan N, and this product is stocked in both type 4/12 and type 4X enclosures
HPS Titan X:  IECEx, ATEX, UKEx Certified and approved for applications requiring IEC conformity
Remain cool under load
Copper with an electrostatic shield on all units
10kV BIL
60 Hz (50/60Hz available)
OSHPD Certified

All transformers are tested at Hammond Power Solutions prior to shipment to ensure they meet very stringent quality criteria prior to release.
Click here to download the Titan Encapsulated Transformers datasheet.
To learn more about the Hammond Power Solutions Titan Encapsulated Transformers, click the link below and your Account Manager will be in touch.
---
Standard Electric Supply Co. is a family-owned distributor, built on delivering outstanding service. For over 100 years, Standard Electric has been the best at what they do; delivering top-quality products, outstanding service, and providing value-added services to customers across the Midwest. Visit standardelectricsupply.com to see how Standard Electric can become the solution to your needs.
Sharing this post