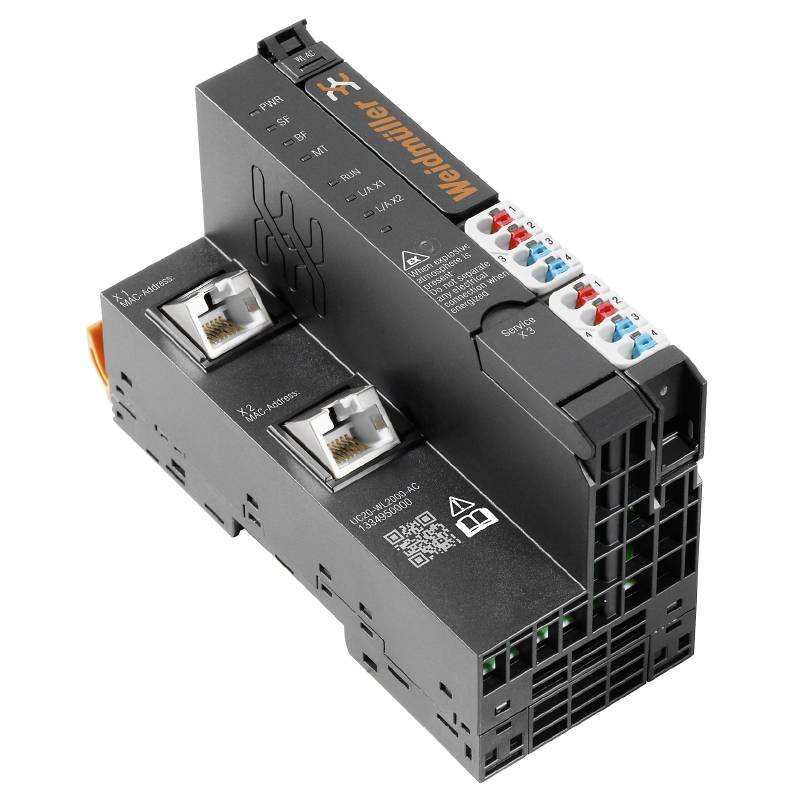 Standard Electric and Weidmuller are proud to announce the U-remote that offers the perfect solution for water and wastewater facilities as it allows you to reduce the size of your control cabinets and reliably connects sensors and actuators with the control unit.
The U-Remote allows you to reduce the size of your control cabinets. The U-remote is simple and easy to use for web access configuration software. The user-configurable IO points feature allows for one IO card that can facilitate multiple temperature measurement devices in both the u-control and u-remote families. The U-remote offers the perfect solution for all areas where I/O is needed. U-remote offers complete freedom to create flexibility in your I/O architecture.
Features & Benefits:
IIoT controllers and gateways for IP20/IP67 solutions
Multi-protocol solutions for PROFINET, EtherNet/IP, and EtherCAT IP67 devices for inline IO transmission
Integrated Safety IO monitors the line and can be immediately stopped in case of emergencies
Universal conversion/migration platform for updating legacy DCS/PLC to new systems
Since 1850, Weidmuller has stood for service, competence, and reliability. They have also become the "pioneers" of digitalization. You can be assured that the Weidmuller U-Remote is just what your Water/Waste Water facility can rely on when it comes to the distribution of power, signals, and data.
To learn more about Weidmuller's U-remote, click the link below and your Account Manager will be in touch.
---
Standard Electric Supply Co. is a family-owned distributor, built on delivering outstanding service. For over 100 years, Standard Electric has been the best at what they do; delivering top-quality products, outstanding service, and providing value-added services to customers across the Midwest. Visit standardelectricsupply.com to see how Standard Electric can become the solution to your needs.
Sharing this post