Brady ToughWash labels include washdown resistant and metal detectable materials designed to withstand the harsh cleaning and sanitizing methods essential to the food and beverage industry. To ensure high performance durability, these signs and labels have been tested in Brady's own washdown lab and real-world environments.
ToughWash labels and signs can handle a range of temperatures and pressures over hundreds of cycles. A metal detectable version includes a metal element that makes it easy to identify contamination with common metal detectors and will not split or delaminate like other products on the market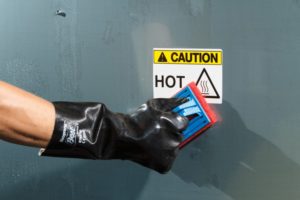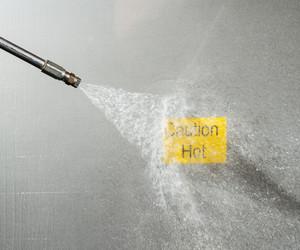 Brady offers several different ToughWash solutions for wash down resistant labels. They have two different, print-on-demand materials that can be ran through several of their printer models and can include pre-printed DANGER, WARNING, and CAUTION headers. The difference is that one is metal detectible (B-854 material) and the other is not (B-855 material), while both are adhesive backed
Also offered are three in-house printed options, made at Brady's facility, that can be die-cut into custom sizes and can have logos, images, and colors added. The first two adhesive backed materials are the same as the print-on-demand ToughWash, with one being metal detectible (B-862 material) and the other not (B-863 material). The third in-house material is a ToughWash wash down aluminum that can be custom printed.
See more specifications on the Brady ToughWash Washdown Resistant Labels HERE.
For more information on the ToughWash labels or other Brady products, contact Paul Sanford at psanford@standardelectricsupply.com, call 414-231-2576, or visit www.standardelectricsupply.com.