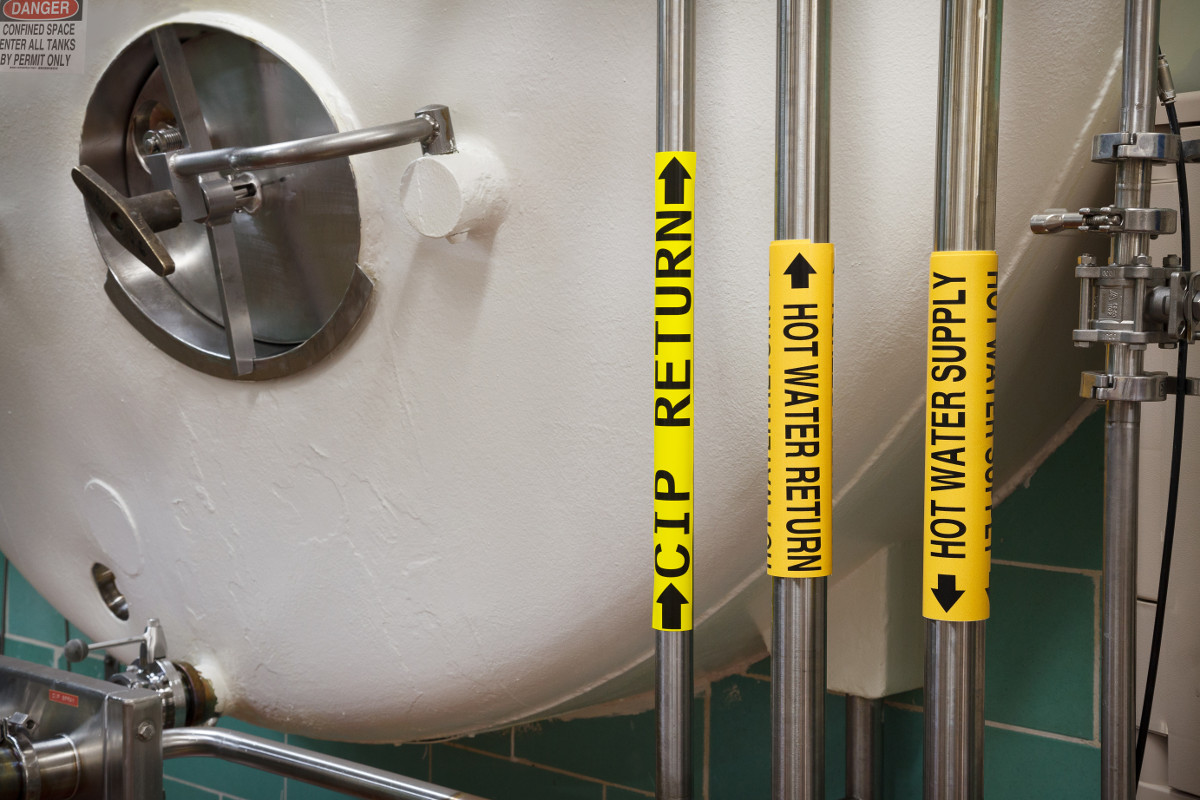 In the food and beverage industry, operating a facility that is safe and complaint is crucial to your success. But that doesn't mean it's easy – manufacturers are faced with a variety of challenges including knowledge gaps created by employee turnover, a diverse work force with multiple spoken languages, and the continued importance of a sanitized environment to prevent recalls. It's issues like these that make finding the perfect safety and compliance solutions so critical.
That's where Brady is ready to help. As a leader in safety and identification, Brady has created ToughWash®, a washdown-resistant label for the food and beverage industry.
Toughwash® signs and labels were developed and tested by Brady's team of material scientists to withstand the extreme heat, harsh chemicals, high pressure spray and the repeated washdown cycles of a food and beverage facility. 
How Can You Use ToughWash® In Your Facility?
Make your own custom labels with print-on-demand labels that come as either a top coated polyester film with an acrylic adhesive or as a metal-detectable label with a top-coated polyester and acrylic adhesive. ToughWash® labels are compatible with the BradyPrinter S3100, BBP30, BBP31, BBP33, BBP35 and BBP37 printers unless otherwise noted.
Large format pre-printed labels and signs are also available with stock designs or custom printed messages, colors and symbols. Based on your facility's needs, options include rigid aluminum with protected graphics, custom top-coated polyester film with an acrylic adhesive and metal detectable sign with top-coated polyester film and acrylic adhesive.
Are you ready to step up the labeling of your facility? Click the button below to get in touch with Paul Sanford, Standard Electric Supply Co.'s Brady Product Specialist.
---
Standard Electric Supply Co. is a family-owned distributor, built on delivering outstanding service. For over 100 years, Standard Electric has been the best at what they do; delivering top-quality products, outstanding service, and providing value-added services to customers across the Midwest. Visit standardelectricsupply.com to see how Standard Electric can become the solution to your needs.