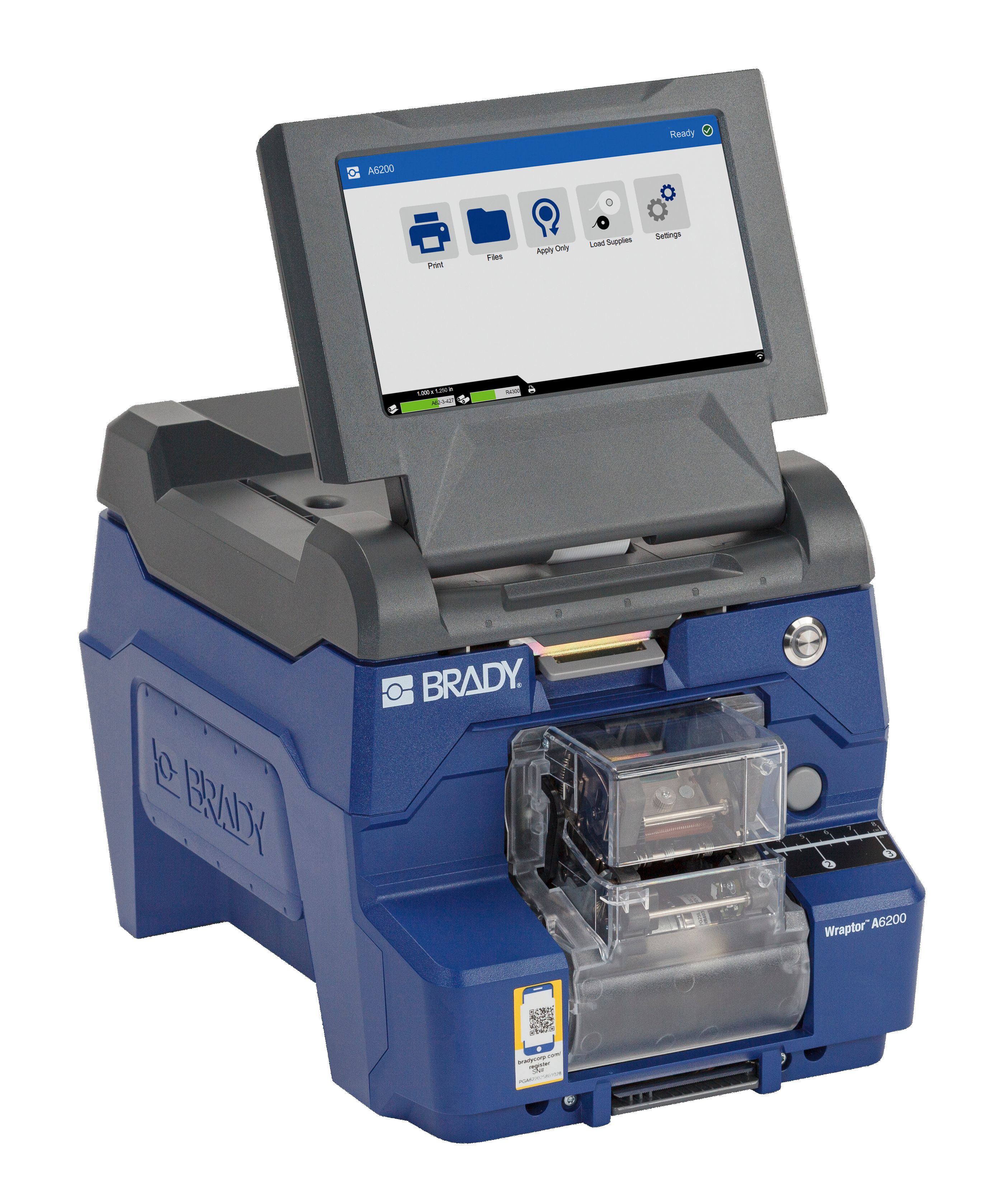 One of the biggest struggles in any large workplace is the nuisance of introducing new data cables into your work environment. A neatly organized workstation can quickly turn into a headache. Identifying and labeling your data cables becomes a huge issue. Your work environment organization is key, and carefully labeled wires can make the difference between an afternoon spent making progress or one bogged down by technical issues.
This is where the Wraptor™ A6200 by Brady, can help. By automating printing and labeling processes, the A2600 completely prints and wraps wires in 7 seconds or less. It removes manual labor, allowing you to move through your work more efficiently. Think precision, less rework.
Another common problem the Wraptor solves is the issue with too much data on too small of wire diameter. The Wraptor™ A6200 is capable of flagging, allowing you to fit all the data you need. Each flag is printed in as little as 5 seconds and is applied without wrinkles, skewed edges or mismatches. By using the simple to operate Brady Workstation Desktop Software, you can also fully automate your label printing while including things like serialization, graphics and custom formatting. It takes guesswork out of your work orders.
Workplace clutter can be overwhelming. Keeping things organized is vital in making sure your workplace is running at peak potential. The Wraptor™ A6200 by Brady is the printer for the job, when it comes to keeping things streamlined and worry free.
For more information, click the button below. Our Brady Product Specialist would be happy to discuss the Wraptor A6200 and the many other Brady printer solutions available through Standard Electric.
---
Standard Electric Supply Co. is a family-owned distributor, built on delivering outstanding service. For over 100 years, Standard Electric has been the best at what they do; delivering top-quality products, outstanding service, and providing value-added services to customers across the Midwest. Visit standardelectricsupply.com to see how Standard Electric can become the solution to your needs.