Competition among food and beverage producers continues to intensify, forcing producers to find new ways to improve efficiency and reduce costs. Variable speed drives (VSDs) from ABB are indispensable for key processes, and play a critical role in generating energy savings, improving  productivity and reducing costs.
ABB's variable frequency drives can make an impact across many locations in a food and beverage facility. Here are just a few examples:
Food and Personnel Safety:  Advanced drive functions, like safe torque off, make sure separators, conveyors and mixers come to a safe and efficient stop.
Energy Efficiency: Replacing direct-on-line starting with high efficiency VSD-motor package can lower energy costs up to 60 percent and reduce carbon dioxide emissions.
Productivity Improvement: Open fieldbus systems allow easy drive integration to any PLC or \ similar control equipment, giving greater insight, information and better production control. This helps avoid product recalls.
Operations and Maintenance: ABB Ability™ Condition Monitoring services deliver accurate real-time information about drive and motor events to ensure equipment is available, reliable and maintainable.
These are just a few examples – but there are so many more! To take a virtual tour of a food and beverage facility with ABB, click here or on the image below. This virtual tour will take you through all the different ways that ABB's drives can make a difference in food and beverage production.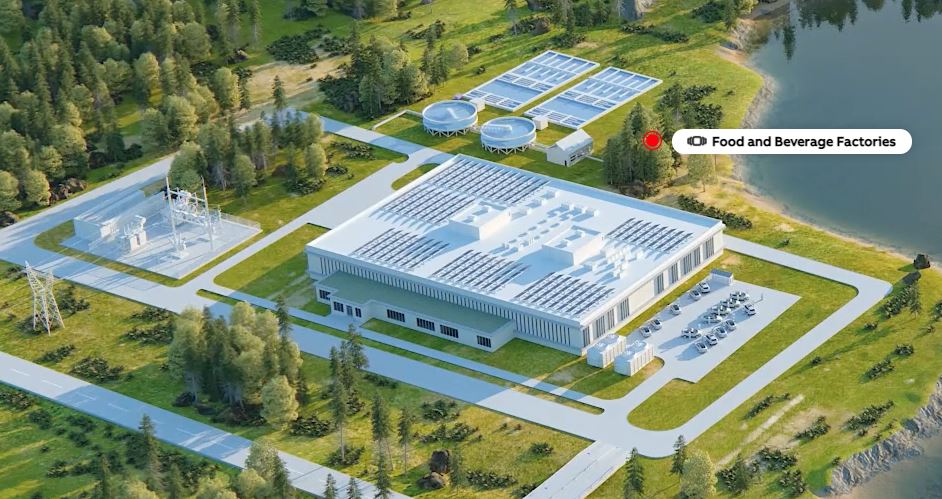 An ABB Drives Success Story
ABB's variable speed drives can make a difference all throughout your facility, but don't just take our word for it. Click here to learn how Frigel partnered with ABB when developing their intelligent process cooling technology.
---
Standard Electric Supply Co. is a family-owned distributor, built on delivering outstanding service. For over 100 years, Standard Electric has been the best at what they do; delivering top-quality products, outstanding service, and providing value-added services to customers across the Midwest. Visit standardelectricsupply.com to see how Standard Electric can become the solution to your needs.