Our Hot Products blog features new and buzz worthy products that we receive from our suppliers. See something you like? Give us a call and let's talk about it: 888-920-5572
BradyJet J100 Industrial Printer
Electrical control panels power nearly every piece of equipment in every corner of the world, driving industries and making progress – that's a big job. The terminal blocks and other components in those control panels carry that responsibility, and identification is key. Since marking components is an intricate process, streamlining your efforts means you'll reap greater productivity.
Get there with the power of one. The BradyJet J1000 Industrial Printer and Brady Workstation software, a single easy-to-use-system, will you allow you to seamlessly integrate your workflow and even waste. There's no longer a need to use printers, materials and software from different manufacturers. And you can share your data across multiple applications, too.
Key benefits of the J100 Industrial Printer include:
Single-system setup
Minimize waste with new inkjet technology
Terminal block compatibility
High-tech inkjet
Access to technical support
---
ABB Sense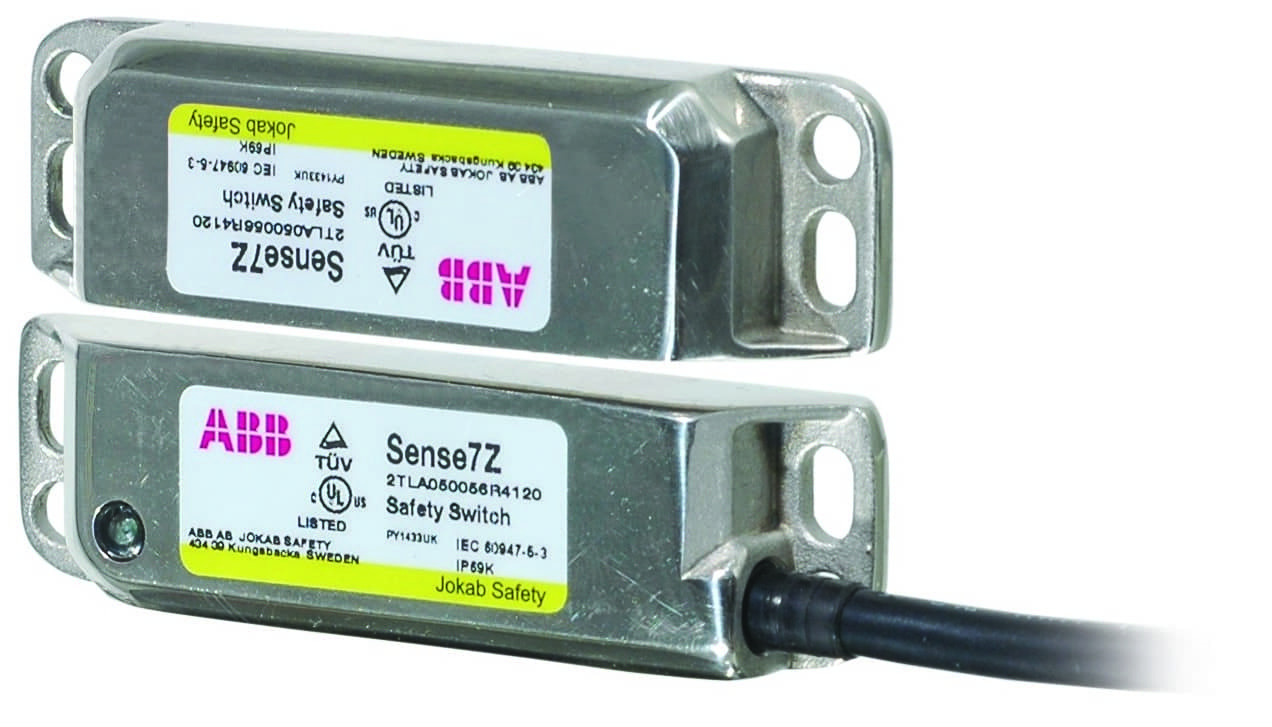 Sense is a non-contact safety sensor for interlocked doors and safe position sensing. The safety sensor is used to assure that a machine stops when a door or hatch is opened. It can also monitor that a robot is standing still in a monitored position when someone enters the robots working area.
A non-contact safety sensor consists of two complementary parts that can sense each other's presence without mechanical contact. This enables more flexible mounting compared to traditional mechanical switches. Sense is constantly communicating between the two parts and any failure will directly lead to a stop signal. Sense works together with all our control modules.
Key benefits of the Sense sensor include:
Easy to position with compact size
Large tolerance to misalignment
Withstands harsh environments
Key features of the Sense sensor include:
14 mm range
PNP outputs, 2NC + 1NO 
Stainless steel
IP69K
Different cable lengths
---
LUTZE Cat7 Ethernet Cables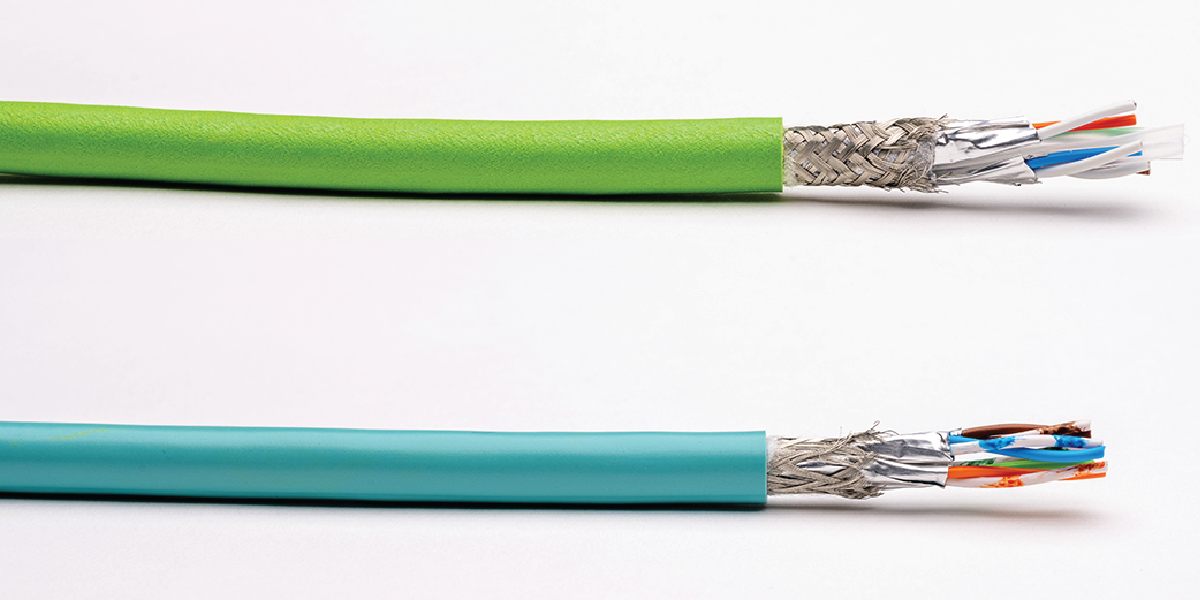 Cat7 Ethernet cables support transfer speeds of 10Gbps and frequencies up to 600 Mhz. Cat7 is backwards compatible which means it can service prior Cat5e, Cat6, and Cat6A standards all while "future-proofing" any upcoming network expansions. Cat7 has the strictest specifications for signal integrity, including shielding between individual pairs as well as an overall braided shield. LUTZE's new Cat7 Ethernet cables are designed to ensure network reliability in the harshest industrial environments.
There are two variations of the new Cat7 Ethernet cables:
LUTZE Ethernet cable #A1040300 is intended for stationary applications and carries multiple approvals, including CMR, CMX Outdoor, PLTC, and AWM 600V. These approvals allow this cable to be installed in a wide variety of applications. Designed with a rugged oil resistant teal PVC jacket, this cable is suitable for harsh industrial environments and operating conditions.
LUTZE SUPERFLEX® cable #104404 is intended for continuous motion installations and is rated up to 20 million flexing cycles. This cable is UL Listed Type CMX and is compatible with all major drag chain brands. The green PUR jacket is oil resistant, highly abrasion resistant and designed for harsh industrial environments.
---
ACME ICT Transformers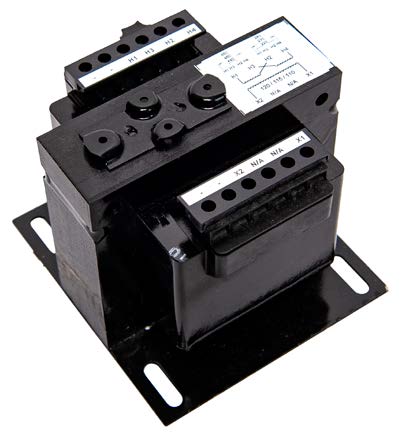 Industrial control transformers are used to reduce supply voltages to 240V or lower for the operation of electromagnetic devices such as contactors, solenoids, relays, and timers. They are especially designed to accommodate the momentary current inrush caused when electromagnetic components are energized without sacrificing secondary voltage stability beyond practical limits.
Acme Industrial Control Transformers are dry-type, step-down transformers with the secondary control circuit isolated from the primary line circuit to assure maximum safety.
Voltage regulation of Acme Industrial Control Transformers exceeds standards recommended by the National Electrical Manufacturers Association. Secondary circuit voltage drop between no-load and momentary overload remains exceptionally low. This excellent secondary circuit voltage regulation assures reliable operation of electromagnetic components and may permit the use of a smaller and less expensive industrial control transformer.
There are two variations of the ACME ICT Transformers:
TB Series Industrial Control Transformers are especially designed to accommodate the momentary current inrush caused when electromagnetic components are energized... without sacrificing secondary voltage stability beyond practical limits.
Industrial Control Transformers for Harsh Environments are designed for control panels where internal installation of Control Transformers is prohibited.
---
Standard Electric Supply Co. is a family-owned distributor, built on delivering outstanding service. For over 100 years, Standard Electric has been the best at what they do; delivering top-quality products, outstanding service, and providing value-added services to customers across the Midwest. Visit standardelectricsupply.com to see how Standard Electric can become the solution to your needs.