Our Hot Products blog features new and buzz worthy products that we receive from our suppliers. See something you like? Give us a call and let's talk about it: 888-920-5572
Schneider Electric XX Ultrasonic Sensors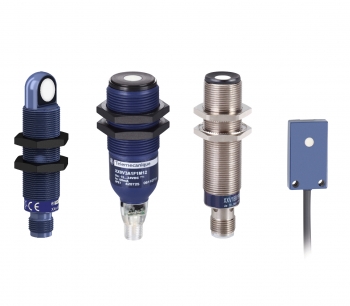 No matter the shape, texture, color or transparency of and object, XX Ultrasonic Sensors (formerly OsiSense) allow you to perform contactless, reliable and high-performance detection. With the ability to withstand the harshest environments, XX Ultrasonic sensors will operate in diffuse, reflex, and thru-beam modes.
Easy installation is made possible by the integral connector and the available cabling and fixing accessories. This sensor range even has long distance detection models. Solid-state discrete output, level monitoring, and analog output are just some of the variations available in these sensors.
The most recent XX Ultrasonic Sensors line includes:
High immunity to electromagnetic interference
Detection of small targets and curved surfaces
Detection over a large coverage area
Ultrasonic XX Software
---
HellermannTyton Ratchet P-Clamp
HellermannTyton's Ratchet P-Clamp will help you reduce costs and streamline workflows. Inspired by the need for a lightweight, versatile and cost-effective solution to previous p-clamp versions in the industry.
The Ratchet P-Clamp checks all the boxes: versatility, durability and ease of use. No compromises are necessary when you use the Ratchet P-Clamp as a wire bundling solution.
These wire clamps are built for your heavy-duty applications and their rugged construction makes them impact resistant. Additional advantages of the Ratchet P-Clamp include:
Can be preinstalled
Reopen with flathead for quick and easy maintenance
Customized diameter allows you to reduce clamp inventory
Available in four sizes
Available in four angles
Soft insert counters vibration
Cradle on top of clamp to easily apply cable ties for other cabling needs
---
Hilscher netTAP 50 Single-Channel Gateway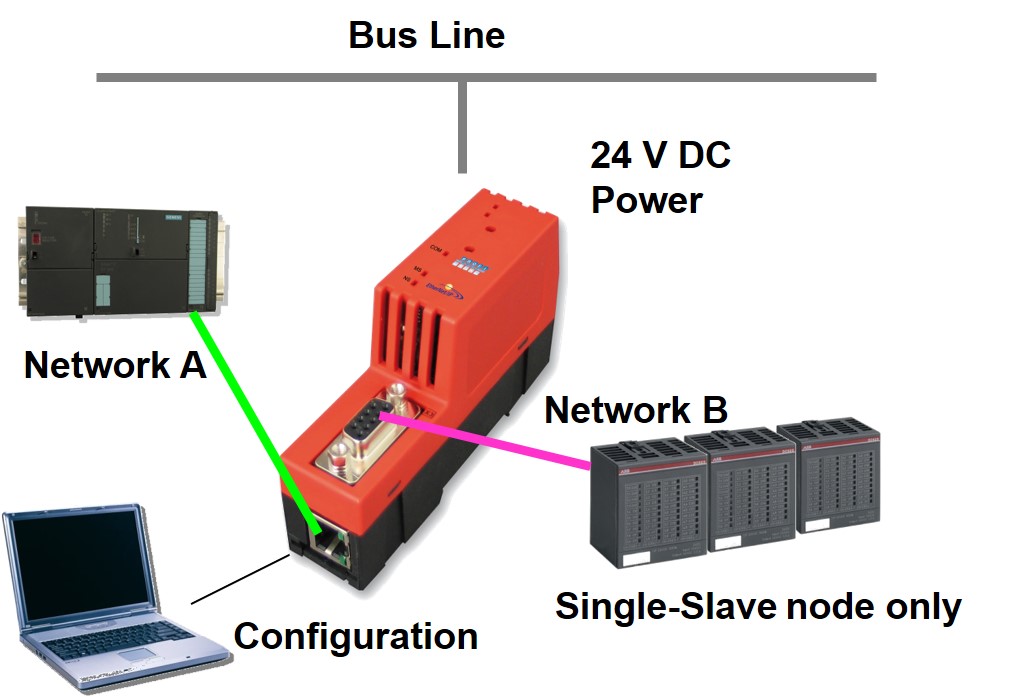 Connect a Device into Any Network for $400 a Channel with Hilscher's netTAP 50 Gateway. A fast and economical way for OEMs and machine builders to integrate a single device into any higher-level network.
Conversions possible include:
Fieldbus to Real-Time Ethernet
Fieldbus to serial
Real-time Ethernet to serial
Protocol conversions are pre-programmed and loaded as firmware. The communication model is Slave-to-Slave and Slave-to-Master link, where the Master link communicates to exactly one slave. Data conversion is less than 20 msec.
All network configuration, commissioning, maintenance, and diagnostics and is done with one easy-to-use FREE software tool called SYCON.net. netTAP 50 is DIN-Rail mounted; compact (100 X 70 X 25 mm); 0 to 60 C operating temperature.
---
Rittal Hygienic Design Products: Extra cleanliness guaranteed
Stainless steel construction is not enough to ensure the strict hygienic regulations in the food sector are being followed during open processes. That is why Rittal designed and assembled a complete line of enclosures, climate control products and accessories with the need for "extra cleanliness" top of mind.
Boost operational hygiene with Rittal's Hygienic Design:
Reduce use of C&D agents
Optimize cleaning results
Ensures higher productivity
Minimize risk
Increase energy efficiency (CO2 footprint)
All areas of the food industry have different hygienic needs and Rittal has the right solution for your application in their Hygienic Design portfolio, where every product is a perfect fit.
Climate Control outside the hygienic zone s
Open process in the hygienic zone
Edge data center
Logistics/technology
Discover Rittal's Hygienic Design Solutions:
Enclosures: designed Designed specifically for use in the food and beverage industry. Small and compact enclosures, large enclosures made from stainless steel in Hygienic Design variants.
Climate control: Rittal's new Hygienic Design air/water heat exchangers are an easy-to-clean enclosure climate control solution now available for hygiene-critical production zones in the food and consumables industry.
Features:
Roof angled by 30 degrees
Water connection with 38" external thread to create fixed piping
Smooth surface eliminates build up of dirt
All-round external, resistant and joint free silicone seal
Accessories: Practical accessories for siting, assembly and customized internal installation.
Hygienic Design accessories -
Interior installation – mounting, rail systems, swing frame and component shelving
Hose-proof hood - prevents ingress of damp
---
Leuze DRT 25C Sensor
Get reliable detection of confectionery and baked good with no need to readjust when changing objects with Leuze's DRT 25C. This dynamic reference diffuse sensor uses your conveyor belt as a reference and is specially designed for the detection of confectionery and baked goods on primary or secondary packaging machines through Leuze's one-of-a-kind CAT technology.
The DRT 25C reliably detects anything that is on or is different than the conveyor belt, no matter the object. From transparent to glossy, irregular shapes, and different packaging are all recognized – it even compensates for vibrations in the conveyor belt.
Technical Properties Include:
Reference technology and three LED light spots for reliable object detection
Large working range for conveyor belt spacings of 50-200 mm
High switching frequency of 750 Hz for belt speeds up to 2 m/s
Easy configuration via "teach button"
Communication via IO-Link possible
Compact housing: only 15 mm x 42.7 mm x 30 mm for universal use
Protection classes IP 67 and IP 69K and ECOLAB certification
---
Standard Electric Supply Co. is a family-owned distributor, built on delivering outstanding service. For over 100 years, Standard Electric has been the best at what they do; delivering top-quality products, outstanding service, and providing value-added services to customers across the Midwest. Visit standardelectricsupply.com to see how Standard Electric can become the solution to your needs.