Our Hot Products blog features new and buzz worthy products that we receive from our suppliers. See something you like? Give us a call and let's talk about it: 888-920-5572
Euchner's Transponder-Coded Guard Locking for Small Doors and Flaps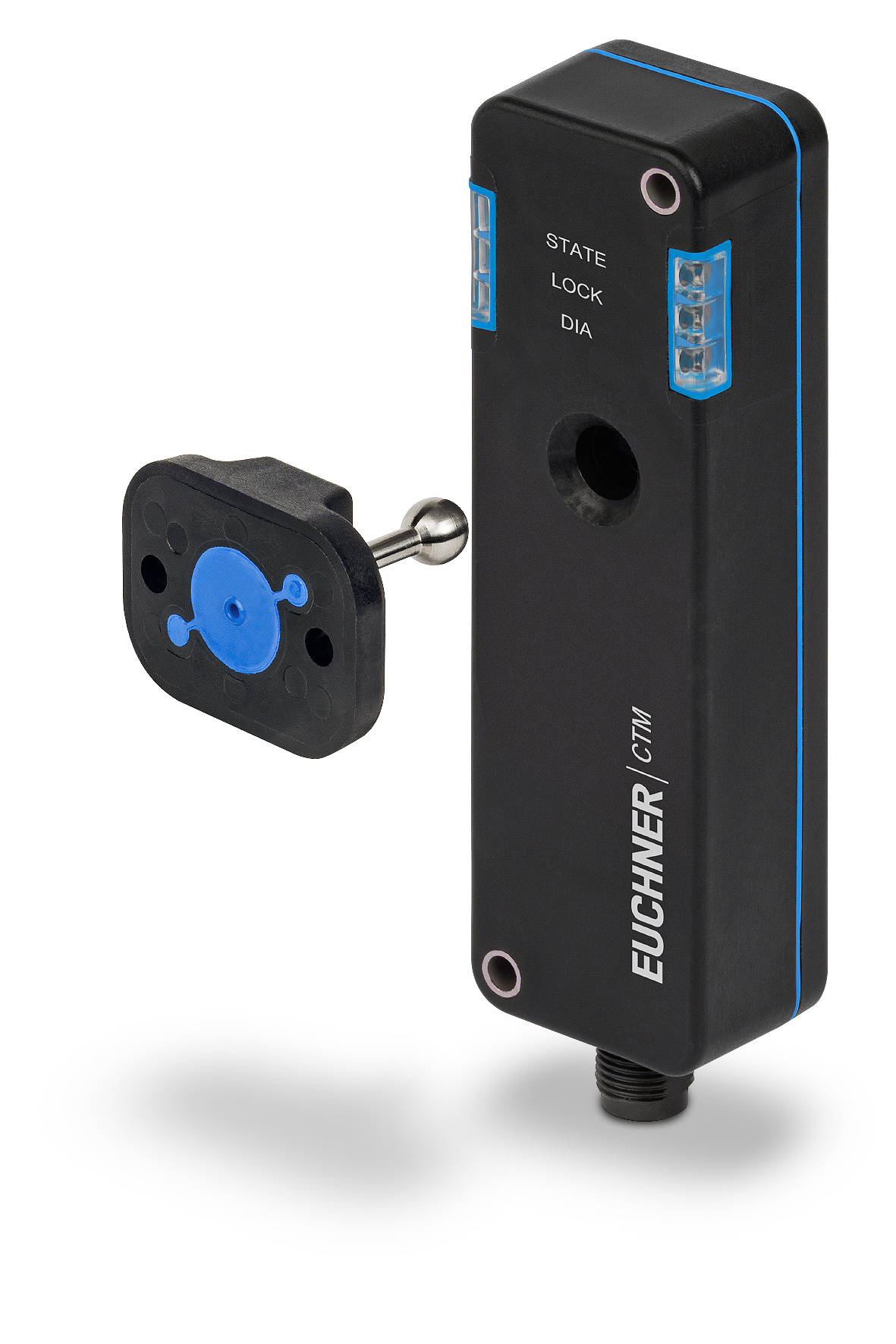 Euchner's new, compact CTM transponder-coded guard locking provides maximum safety and protection for your personnel and processes in the smallest of spaces. It is a perfect solution to secure small doors and flaps. Measuring in at only 120 x 36 x 25 mm in size, it is especially easy to integrate into packaging machines, proving the best things come in small packages.
Typical applications include:
Case packers and dosing
Filling machines
Sealing machines
The CTM's innovative ball actuator supported on an elastomer bearing can also secure doors with extremely small pivoting radii.
Additional Features and Benefits:
The highest degree of protection IP69
Special hygienic version suitable for the demanding food and pharmaceutical industries
Provides reliable Cat. 4/PL e safety door protection according to EN ISO 13849
Different product variants and interfaces available
IoT-compatible communication with IO-Link
---
Siemen's Failsafe Contactor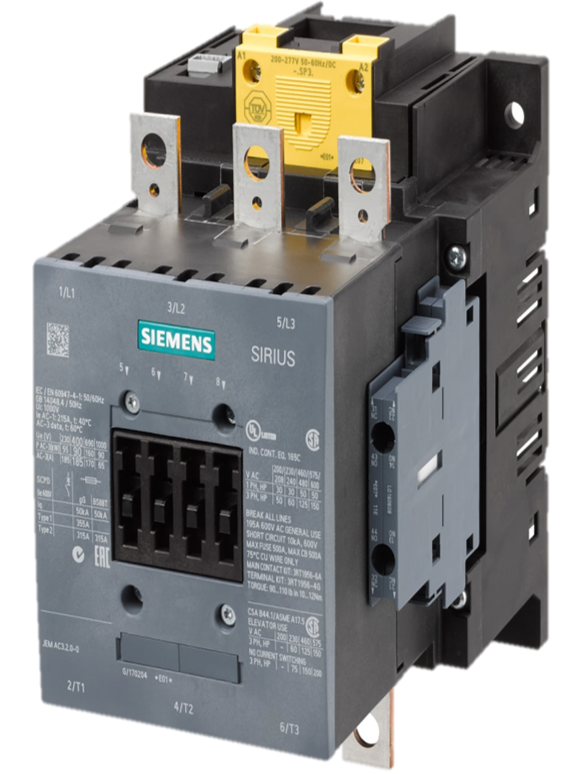 Save space and money with the high performing and innovative SIRIUS contactors from Siemens. Available in sizes S6- S12, they are the world's first contactor with an integrated failsafe connection. Certified for use up to the highest safety level.
The biggest advantage of these contactors is that they save on additional, possibly positively-driven coupling relays and make evaluation of safety information considerably easier. This reduction in coupling relays is also a huge plus point for non-safety applications. Previously, space, money and wiring expertise were required in order to operate contactors from 55 kW and higher using controllers, both functional and safety switching can now take place by direct activation.
**Available in Wisconsin and Sentral Illinois**
Benefits:
Digital input directly on board - First contactor with certified, digital input for activation from fail-safe or standard controllers
Time and cost savings - Economization of additional coupling level and Reduced wiring and configuration effort
Maximum safety level - Certified input enables devices to be used up to the highest safety level (SIL 3 / PL e)
Everything from a single source - Complements safety solutions offered by the SIRIUS modular system
---
PULS PIANO Mini Power Supplies

PULS recently released 8 new PIANO Mini power supplies to it's innovative PIM Series. These low wattage products feature basic functionality for cost optimized applications. The PIM36, 60 and 90 were developed with the highest efficiency ratings and a long-life expectancy. With an energy efficiency rating up to 93.8%, the PIM series reduces energy consumption, power losses, and heat generation providing a longer service lifetime of the power supply and the surrounding components.
The 8 new products include different connection styles of push-in and screw terminal options, and three different power output options (36W, 60W and 90W.
PIM Series Features:
100-240VAC Wide-Range Input
Narrow Profile
Efficiency up to 93.8%
High Peak Current Capability to Trip Protective Devices
Operational Between -10°C and +70°C
UL/cUL 61010-2-201 Listed
Most Models NEC Class 2 Compliant
---
Electri-Flex Stainless Steel Conduit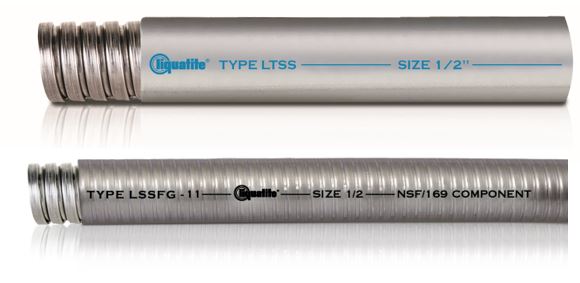 Electri-Flex Company's stainless steel flexible conduit, consists of five jacketed liquidtight and one unjacketed conduits. They offer exceptional resistance to corrosive atmospheres, as well as high mechanical strength. They are non-magnetic and have a higher crush strength when compared to a traditional standard steel core.
Stainless steel flexible conduit is ideal for corrosive environments in the following industries:
Chemical processing
Water/Wastewater treatment plants
Oil & gas refineries
Food processing
Transportation
Utilities and Power Plants
Specialty product features include: Food Grade/NSF Certified, Industrial Grade, Halogen-Free, Low Fire Hazard, Extreme High/Low Temperature.
As members of the Stainless-Steel Flexible Conduit family the LTSS and LSSFG models are non-UL liquidtight stainless steel flexible conduit designed for a variety of installations requiring motion, vibration and bending. They both offer excellent resistance to corrosion. While the LTSS is also oil resistant, the LSSFG is suited for a food processing environment.
Features and Benefits:
LTSS
Non-UL, Oil-resistant, liquidtight stainless steel flexible conduit
Offers outstanding resistance to corrosion
Flame retardant / Sunlight (UV) resistant
LSSFG
Non-UL, liquidtight stainless steel flexible conduit and is a Certified Component for NSF/ANSI 169 special purpose food equipment
Flexible PVC made from an FDA approved compound
Formulated for "Splash Zone" food and beverage contact
Meets FDA CFR21 and NSF 51/61 requirements
---
Standard Electric Supply Co. is a family-owned distributor, built on delivering outstanding service. For over 100 years, Standard Electric has been the best at what they do; delivering top-quality products, outstanding service, and providing value-added services to customers across the Midwest. Visit standardelectricsupply.com to see how Standard Electric can become the solution to your needs.